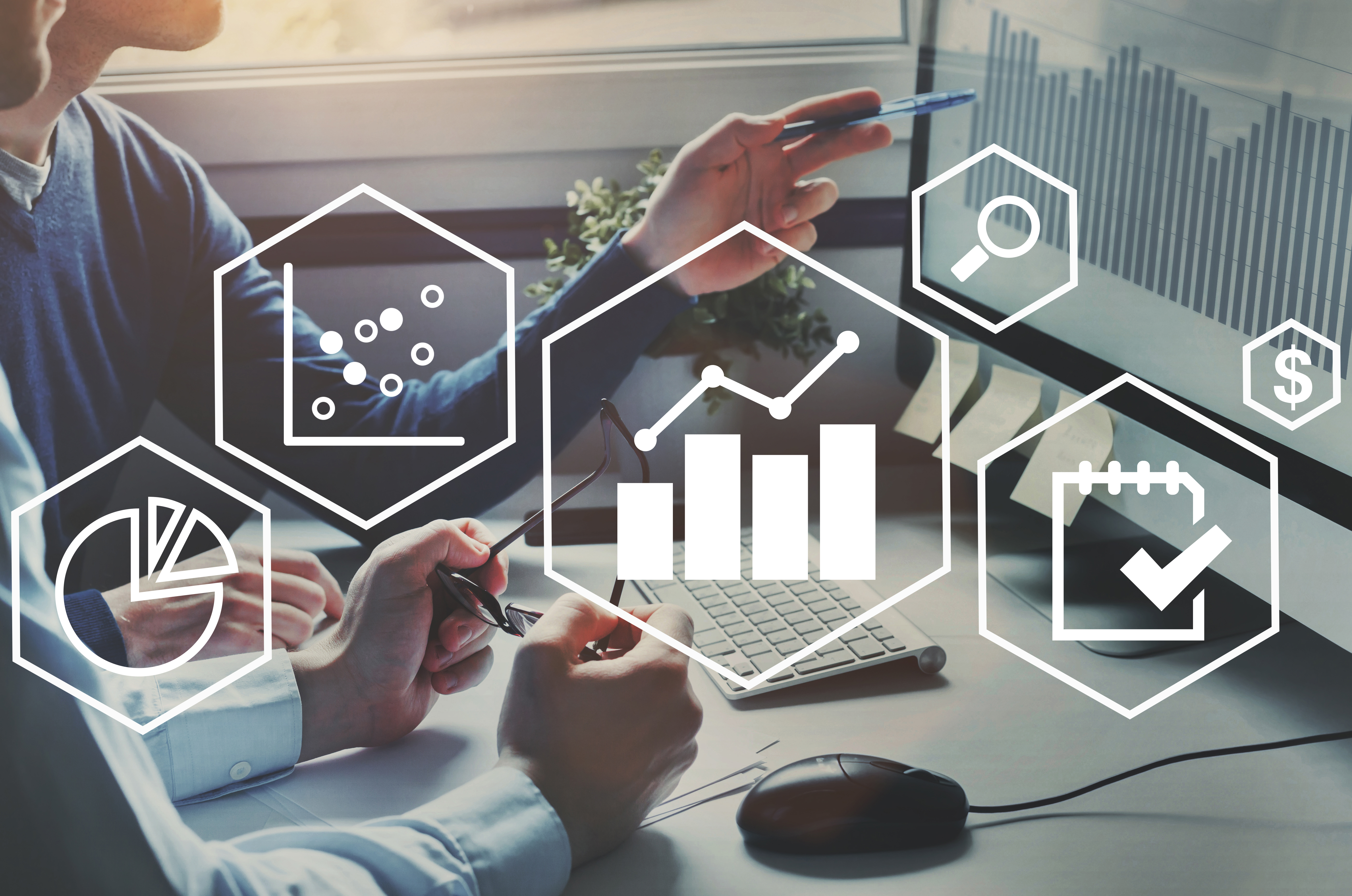 For automotive sales and marketing success, there are six must-have solutions that every dealership should put to work. Think of them as the essential tools in your belt. With each tool doing its part, your dealership can increase the amount of low-funnel leads you're not just generating but converting each month.
Here are six essential technologies to drive sales and marketing success at your auto dealership:

1. An Optimized Website
Having a functional, user-friendly website is essential for both marketing and sales success. 92% of car buyers research online before they buy and your website is where you want customers to find what they're searching for. Your website should be optimized for search engines so it can rank and be easily found in Google Maps and search results. It should also be optimized for car shoppers, so your leads can easily navigate the site and convert from inventory and VDP pages.
For a strong website that works for both search engines and car shoppers, start by making sure your website has robust inventory filters, strong calls-to-action, high-quality inventory imagery, and up-to-date pricing and incentives. Embed walk-around videos and other helpful resources and remove outdated information or landing pages to avoid clutter. Layer in website analytics and call, form, and chat monitoring so you can understand how shoppers are using your website and add elements that help customers as well as your salespeople.
Your website is the foundation of your sales and marketing strategy. Without a strong website, your other automotive tools wouldn't be able to provide any real support. Make sure the following solutions integrate with your website (and each other) to see the highest return.
2. An Accurate DMS
An accurate Dealer Management System (DMS) is the best way to ensure your website is a readily-used tool for your customers and sales team. Inventory management starts and ends with your DMS. It's where you keep stock and prices up-to-date, track key metrics, manage appointments, and monitor overall dealer operations.
Things move fast at a dealership, but it's important that your DMS stays accurate with all inventory details complete and kept up-to-date. This includes everything from the year, make, model, color, trim level, mileage, and more. Your DMS powers the inventory on your website, and your customers, sales team, and other sales tools all rely on the accuracy of this information. Update your DMS frequently to make sure your website always reflects the exact inventory and pricing on your lot.
3. Dynamic Paid Advertising
You've put in the work to make sure your DMS is up-to-date and your website shows accurate inventory. Now, you need technology that takes that inventory and puts it in front of interested customers through dynamic ads and email.
With inventory-specific, dynamic paid ad technology, you can target and reach low-funnel searchers who are searching for specific inventory at a dealership. With dynamic ad technology, your ad can precisely match each vehicle search query and include the exact number of models you have in stock, as well as the most accurate price for that model. If specific inventory sells out, corresponding ads will stop running so you never advertise for inventory you no longer have in stock. Paired with a micro-moments approach to paid search, focusing your SEM advertising dollars on dynamic ads that pull in live inventory data will help convert ready-to-buy customers.
4. Dynamic Email Marketing
Inventory-specific, dynamic email tools use similar technology to bring live inventory data to your customers' inboxes. A dynamic, inventory-based email system tracks website activity for each customer and records the vehicle (or vehicles) each customer is interested in. Then, when relevant inventory changes or prices drop on vehicles they've shown interest in, the email system notifies each customer automatically.
Dynamic email technology allows you to personalize follow-up for 100% of your leads, improving lead engagement and giving interested customers the updates they want at scale. Compared to standard emails sent from your dealership that aren't personalized and offer general information about sales, seasonal incentives, or past purchases, dynamic email has more than 2x the open rate on average. It has also been shown to increase close rates for auto dealerships by more than 30%.
5. An Integrated CRM
Housing all important customer details, a well-integrated Customer Relationship Management (CRM) system should be central to the sales process at any auto dealership. Pulling together all lead engagement and follow-up details, reports from the CRM allow Sales Managers and GMs to track lead engagement across the dealership.
Make sure your sales team is using the CRM daily and logging 100% of leads and customer interactions. On average, 17% of leads go unlogged in the CRM, which means you could be missing key insights and sales opportunities if you are not requiring employees to log customer data. If lead insights are not being logged correctly, you risk customers becoming frustrated with repeat conversations and details getting lost between calls, chats, and in-person conversations. Start by implementing routine training and requirements for your sales team, or save the headache and add Foureyes Safety Net.
6. Sales Intelligence
Last but definitely not least, sales intelligence is the automotive solution that brings it all together and helps you take leads and turn them into sales. Sales intelligence, or sales optimization technology, takes your customer and sales data and turns it into actionable insights for your sales team. With the information you'll gain from sales intelligence, you can provide a better customer experience and improve the effectiveness of your sales team, all while saving time and creating efficiencies at your dealership.
With sales intelligence, you can better understand where your leads are coming from and how they are closing. This clarifies the return on investment by channel and allows you to spend your marketing dollars more strategically. As a Sales Manager or GM, you can also gain the insights you need to spot problems with your sales process and make incremental improvements to drive more sales.
Putting It All Together for Automotive Sales & Marketing Success
Focus on implementing these six solutions to drive marketing and sales success for your dealership. To see the best results, make sure they fully integrate with your existing sales process and work well together. To become essential day-to-day tools, they should complement the work your sales and marketing teams are already doing. Implementation is important, but adoption is key when it comes to using new technologies.
Interested in continuing the conversation and learning more about how to choose automotive solutions that drive the best results? Get in touch to discuss tools and technologies that increase close rates at auto dealerships.
This article was originally published online at drivingsales.com.