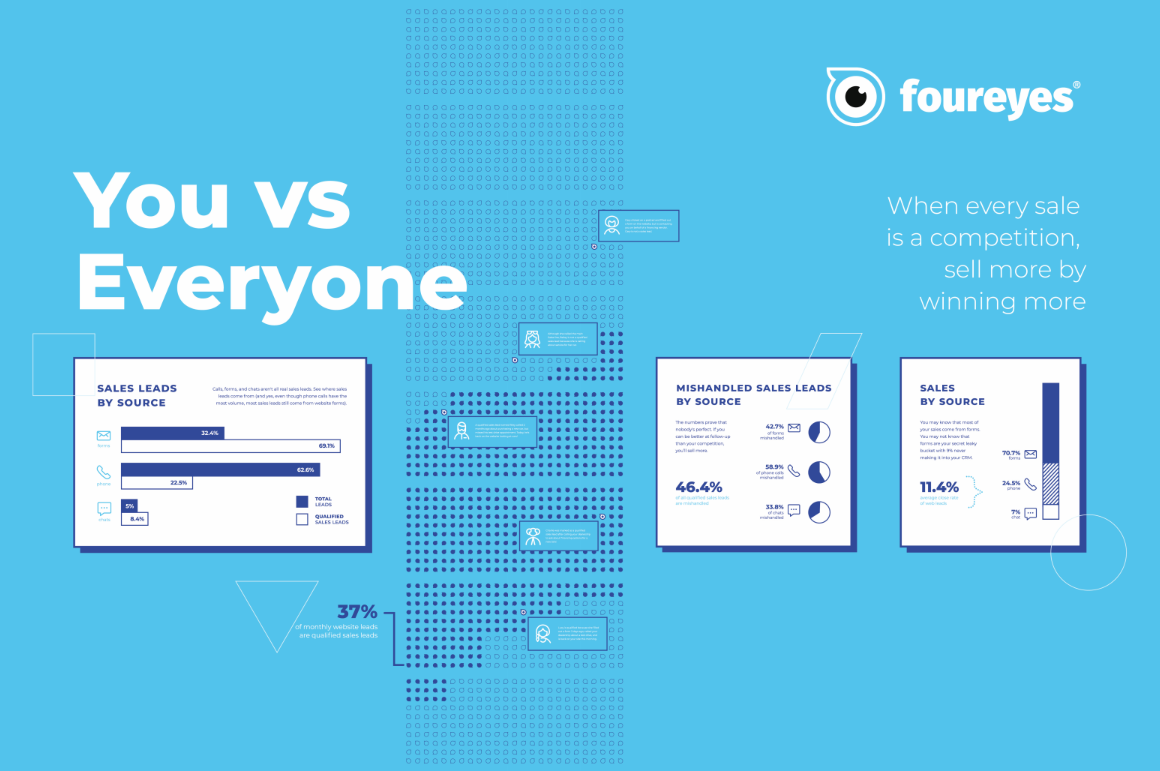 The National Automobile Dealers Association (NADA) Show is one of the (if not the) most influential and educational conferences in automotive. Each year, more than 20,000 attendees listen to speakers, attend workshops, and explore 700,000+ square feet of exhibits from 500+ manufacturers and vendors. Having a booth at NADA and being able to meet with dealers and OEM partners is something we look forward to all year, and for the second year in a row, Foureyes had a blast as an exhibitor.
Leading up to NADA, the Foureyes marketing and sales teams kick it into high-gear. In the weeks before our arrival in Las Vegas, "No. Sleep. 'Til NADA!" could be heard throughout the office. The excitement was palpable as we analyzed Foureyes data from more than 370 million website visits and thousands of automotive dealerships across the country, and got ready to spend the weekend sharing exclusive data and insights with the thousands of dealerships at the NADA Show 2020.
As you may have seen on Twitter and Facebook, the Foureyes team had an amazing NADA. We got to share the Winter '20 Release with users and meet dealer and OEM partners from across the country. And of course, one of the biggest highlights was winning the Top Rated DrivingSales Dealer Satisfaction Award in Lead Management. This award means so much to us because the Top Rated Dealer Satisfaction Awards are determined by cumulative ratings and verified reviews from the thousands of dealerships who make up the DrivingSales community. Our product always prioritizes the user and we hope that auto dealers continue to share their feedback as we continue to work every day to earn their trust.
Because we had such a great experience, I wanted to share a few of the takeaways and data stories that made up Foureyes NADA experience. If you were unable to attend NADA and visit the Foureyes booth, here's a recap of what was shared. If you would like the complete booth experience, reach out for an interactive data tour and demo of the new(ish) Foureyes.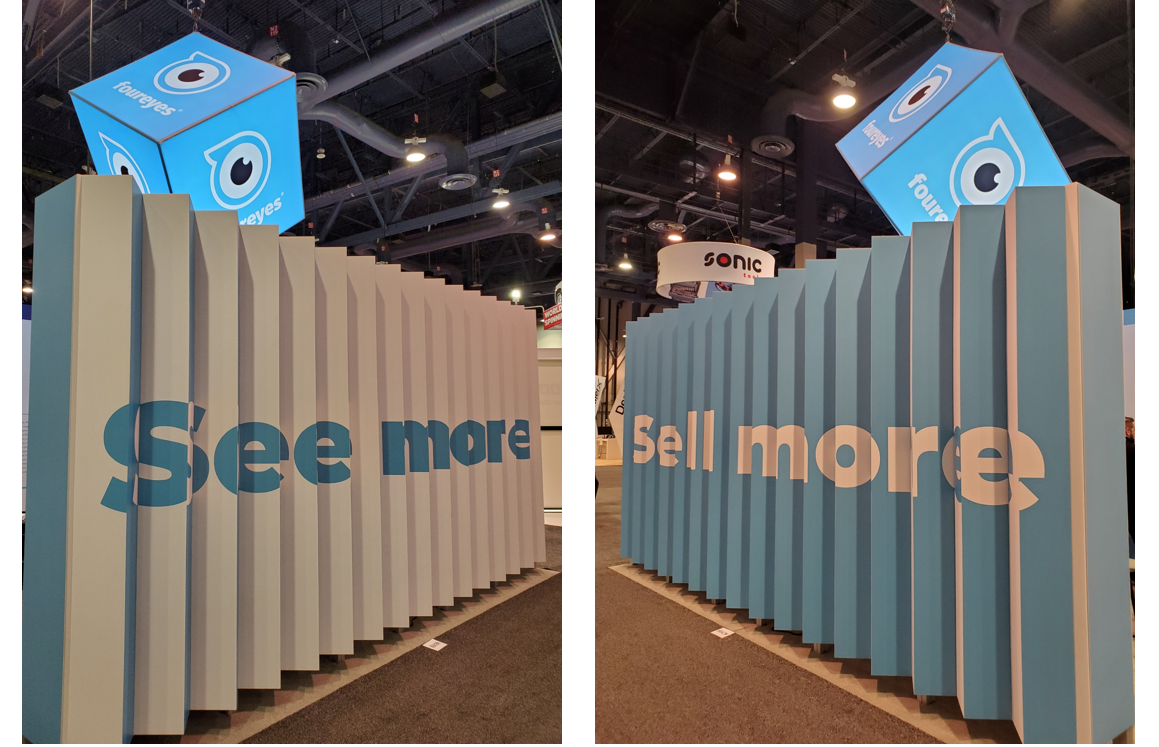 Don't Let Hold Times Hurt Your Business
We firmly believe that the best sales process is made up of three great moments and no bad moments. You don't need every step in the sales process to be great, but sometimes making a bad moment not-so-bad can yield great results.
This happened for a dealership when service team members couldn't figure out what changed—suddenly, customers were nicer and revenue was up. After digging in with Foureyes, management recognized that it was their concerted effort to reduce call hold times dealership-wide. By reducing call hold times from 4 minutes to under 1 minute, profits increased, customers were happier, and their service team members experienced the positive side effects.
The average call wait time is 95 seconds
8.5% of calls from sales leads are missed
Foureyes Insights Are Like A Stacked Deck
With Foureyes' patented phone tracking, you can see the website activity of people who call from your website. That sleepy, uninterested tire kicker? She was on your website 18 times. That truck buyer you marked as lost because you couldn't beat the price he said he was getting across town? You didn't lose the deal. He was just back on your website looking at lower priced vehicles.
When you can see what your leads are really interested in, salespeople can have better, more customer-centric sales conversions. With complete visit and shopping histories, robust notes, and alerts when leads return to your website, your sales team will clearly see how to advance the sale and convert more leads to sold.
On average, 6.9 VDP pages are viewed by a lead before the sale
Only 1 in 30 website sessions converts to a lead
Only 1 in 7 leads are qualified sales leads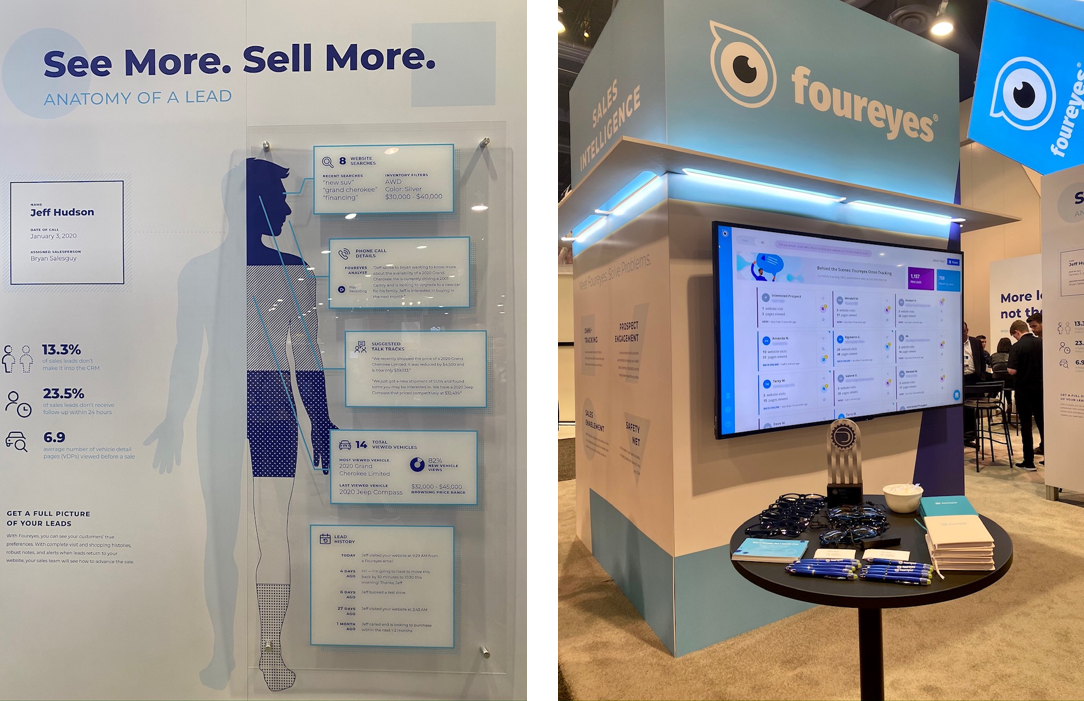 Small Moments Matter (Big Time)
Without the right perspective, you may not realize when little moments are losing you the sale. With an extra set of eyes on your sales process, you can spot issues before they become big problems.
That was the case for a dealer whose sales team was surprised when their call-to-appointment conversion rate fell off a cliff. After a review of call recordings and Foureyes lead analyst notes, the issue was identified. The new voicemail recording done by the GM was more curt than friendly, and incoming calls were hanging up. The voicemail message was re-recorded and conversion rates returned to normal.
23.5% of sales leads don't receive follow-up within 24 hours
46.4% of all qualified sales leads are mishandled
S#!@ Happens. But It Doesn't Have To Hurt Sales.
Website forms break. Salespeople don't log all their leads. Front desk turnover creates poor customer experience. Finance managers go on vacation and finance apps stop making it into the CRM. These issues can turn great months into average months—that's why Foureyes spots these problems and addresses them for you.
Automatic lead logging and a CRM safety net ensure sales opportunities make it into your pipeline, even when forms break or calls are missed. That way, if someone drops the ball, you won't lose the sale.
13.% of sales leads don't make it into the CRM
70.7% of sales come from forms, but 9% of forms never make it to your CRM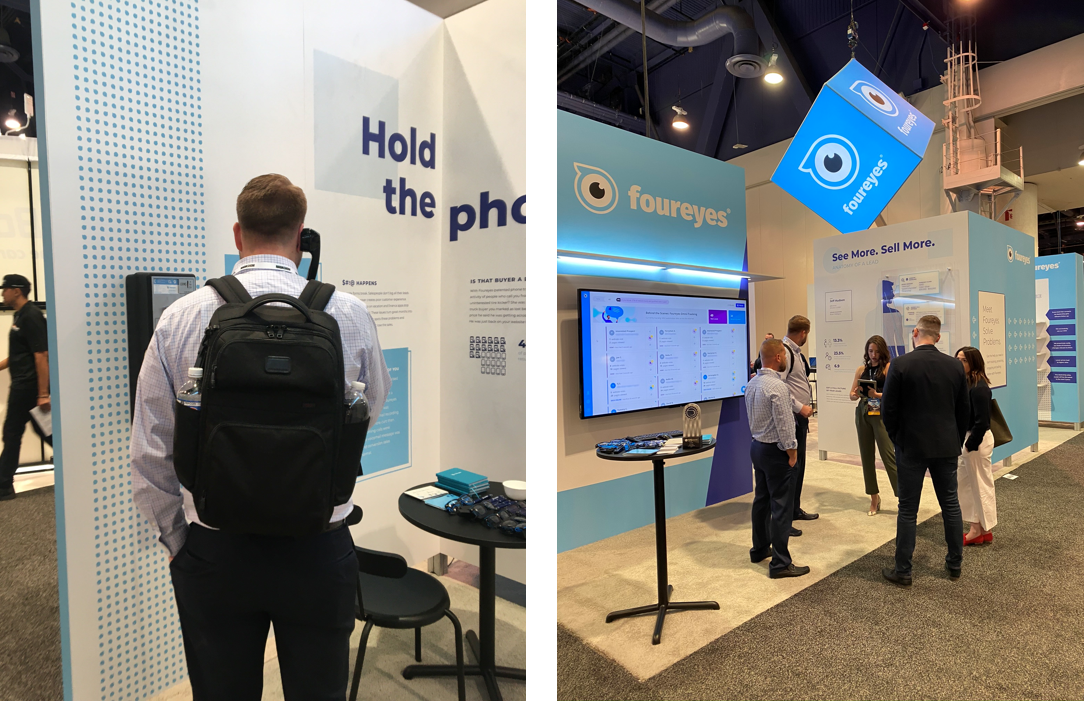 More Leads Is Not The Answer
You can keep the top of your pipeline full, but if you have a leaky funnel and aren't addressing issues with your sales process, you're missing out on sales that are right in front of you. Improving your close rate is the fastest, most sustainable way to more sales.
If you're like the average dealer, 28% of sales calls fail to get logged in your CRM. You'll average three additional sales per month when Foureyes automatically screens calls for sales leads. If calls don't make it into your CRM, Foureyes will log them for you. Additionally, these logs will include descriptive call notes that set the bar for excellent sales call logging. Focus on your sales process with Foureyes and close more sales while improving your customer experience.
You can spend $13,500/mo in marketing costs or $1,450/mo Foureyes costs for 7 additional sales each month
The average dealer sees a 41% average increase in close rate using Foureyes
Miss NADA? Interested in learning more? Reach out—we would love to talk through your unique business challenges and ways that Foureyes can help.