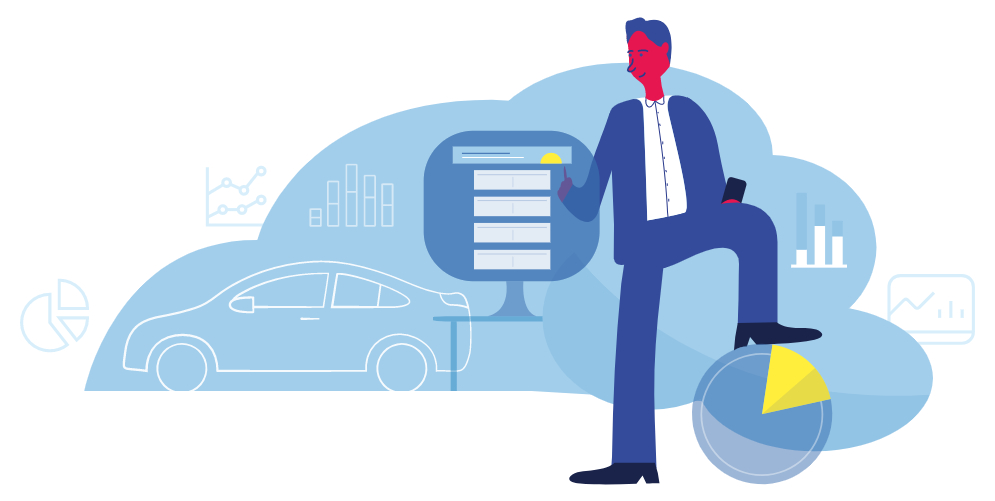 Disruption. Digital retailing. In the auto industry, everyone seems to be waiting for the big idea that will change buying a car as we know it. And I get why: the process feels outdated and has a bad rap. Just look at every customer survey, ever. There's a reason why change is in the air.
As a leader at your dealership, you clearly see the global pace of change and feel the pressures to evolve current practices. But here's the problem—it's unlikely that your staff feels the same way. It's not that your employees don't want to innovate and try new things; many of them probably do. But the reality is that it's hard to change deeply ingrained habits and behaviors. For a dealership, this means that all too often the promises of good ideas and new technologies wilt under your staff's desire to maintain the status quo. That's why dealers need to start thinking incrementally.
Use Incremental Thinking to Drive Success At Your Dealership
Incremental change is the change management practice that helps leaders focus on small adjustments that lead to big results, without the internal fight. I recently hosted a webinar with NADA to discuss incremental thinking and the macro- and micro-changes that leaders can make within dealerships to improve clarity, employee satisfaction and, most importantly, sales performance.
By using incremental thinking, dealers can focus on making the bad parts of their process not-so-bad and learn how this shift in thinking can have a big impact. Expect to have your perceptions challenged and practical steps identified to support your quest for innovation and improvement. In this webinar, we cover:
5 practical steps to implement change at your dealership
Methodologies to prioritize where to focus
Tips for leveraging limited resources
New thinking around the shared connection between employee retention and sales process
Fill out the form below to view the webinar
Big changes don't come easy, but they're possible. I think all it takes is a shift in thinking. When we can identify small ways to improve the day-to-day, we can get the results we're searching for and improve the car buying experience not just for customers, but dealerships and their employees as well.
Interested in continuing the conversation? Reach out—we would love to talk through your business challenges and ways that Foureyes can help.