Start the new year off strong by reviewing your sales performance and creating 2020 goals. See how your dealership stacks up against the competition and use these auto industry benchmarks to develop a marketing and sales strategy for the new year.
We analyzed Foureyes data from more than 370 million website visits and thousands of automotive dealerships across the country over the last year (December 2018 - November 2019) to report on trends and key performance indicators for the automotive industry. These sales and marketing benchmarks can be used to guide your strategy and set the course for 2020.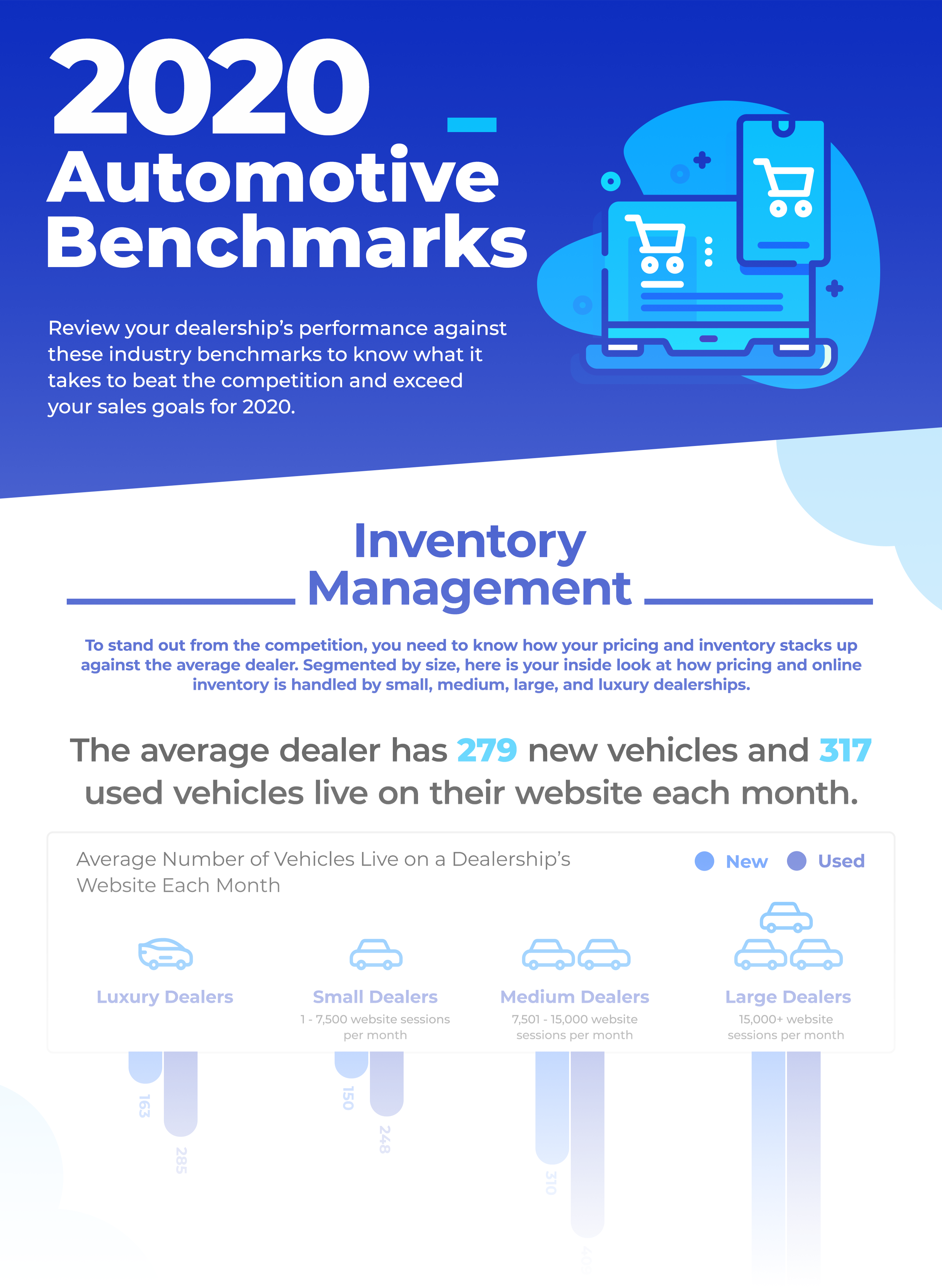 Curious how last year compares? Review the 2019 Benchmarks Report.
If you're looking for a simple way to track and analyze these metrics, get in touch. Foureyes has data-driven products that provide actionable data and insights to power your sales. Request a free demo to learn about the sales essentials that make sales teams more efficient and effective to help close rates.