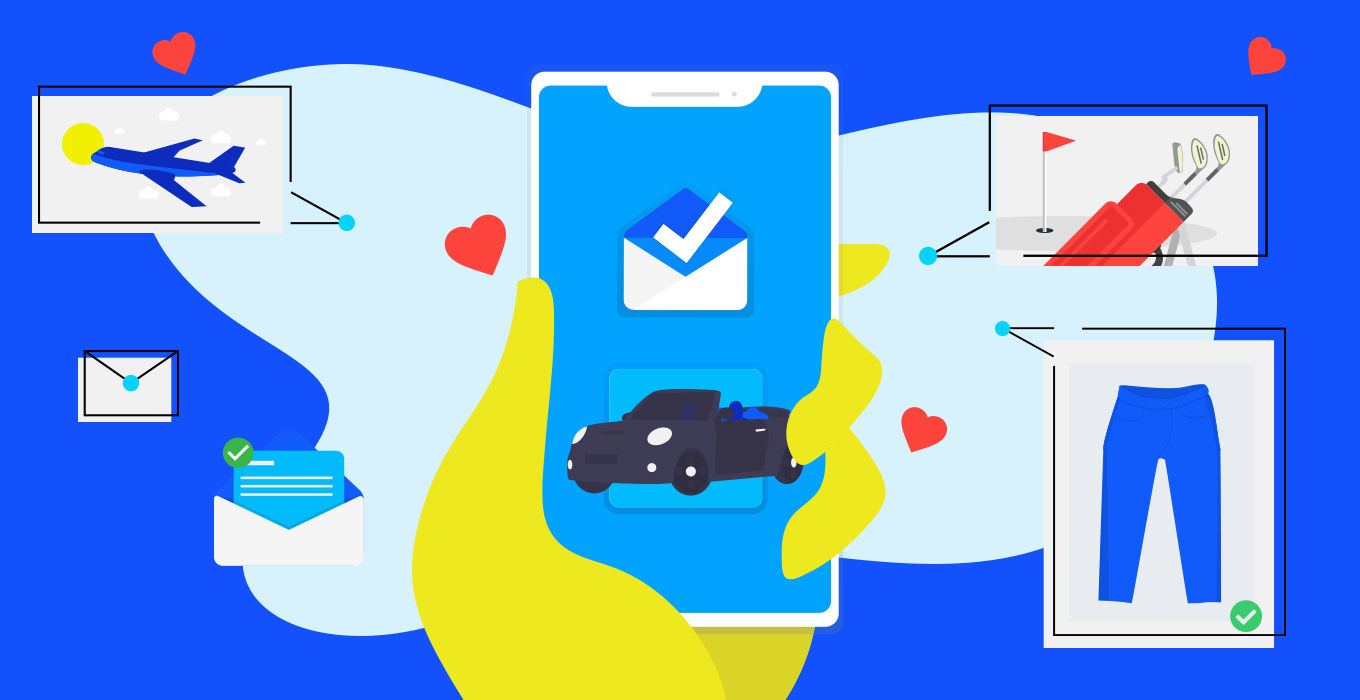 What can car dealers learn from online retailers? Here are three big takeaways from ecommerce marketing that can be applied to automotive.
The model research and comparison phase of car shopping is almost entirely happening online, as are ready-to-buy micro-moments during the auto shoppers' journey. While research increasingly takes place digitally, buying a car is still a relationship sale that happens in-stores and is not an ecommerce experience.
With that said, shoppers expect many of the same experiences and perks that ecommerce offers. And that means great opportunities for auto dealer marketing. Here are three big takeaways from ecommerce marketing for auto dealers.
Abandoned Shopping Carts are a Marketing Opportunity
We've all been there—adding items to a shopping cart online but then not completing the purchase. For car dealers, an online shopper who abandons an ecommerce shopping cart is like a prospective buyer who has visited your website and submitted a form, called, or performed some type of lead activity, but then ghosted.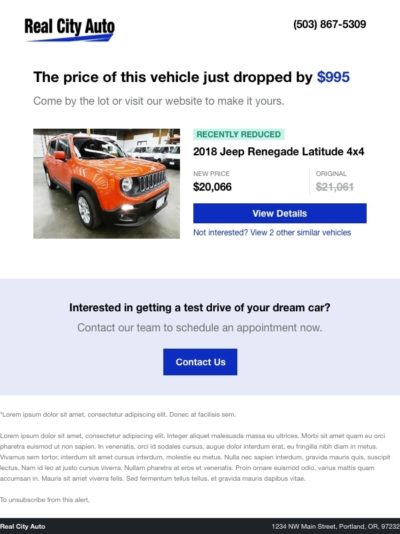 This is the perfect opportunity for car dealers to take what is typically an ecommerce approach to reengaging that lead. Because you've left items in your shopping cart on ecommerce sites before, you expect to receive an email reminding you of the item. If that item sells before you complete the purchase, it's likely you'll receive another email letting you know and sharing similar products you may be interested in.

These personalized emails serve as friendly reminders to return to the website and complete a purchase, and they really work. Research has shown that more than 40% of cart abandonment emails are opened and half of the recipients who engaged with the content of the email completed their purchase. And, a staggering 81% of online shoppers who receive emails based on previous shopping habits are at least somewhat likely to make a purchase as a result of targeted emails.
Foureyes Prospect Engagement brings this strategy to automotive. Alerting car shoppers to price drops and changes in inventory brings leads back to dealer websites faster thanks to relevant information shared proactively and a personalized nudge to complete their shopping.
Personalization is Expected
Speaking of personalization, think about the ads you're exposed to everyday. As you're scrolling through Instagram or visiting your favorite online sites, are the ads you're being served relevant? A few years ago, it may have seemed creepy if you got engaged and suddenly started seeing advertisements for wedding brands online. Now, it's almost expected that the ads you see across devices seem relevant and personalized to your immediate interests.
Personalization has evolved in recent years to no longer feel like an invasion of privacy. In fact, in a recent study 73% of consumers surveyed said they prefer to do business with retailers who use personal information to make their shopping experience more relevant.
Using a customer's name in emails, recommending products based on their specific shopping behavior, and remarketing using exact product imagery can make your marketing efforts feel more natural and ultimately make them more impactful. Companies that use such personalization tactics have seen revenue increases ranging from six to ten percent.

Car manufacturers and dealers can use their CRM, website analytics, and sales optimization technology to personalize everything from digital ads to follow-up for each lead.
To provide personalized email communication and improve follow-up, Foureyes Prospect Engagement pairs patented user-level tracking with the Vehicle of Interest Algorithm. This proprietary algorithm matches customers to specific inventory, personalizing their experience and ensuring they're only getting notifications about cars they've shown interest in.

Emails are triggered by website activity and past email engagement, meaning customers will continue receiving emails if they continue opening, clicking, and shopping on your website. This matches outreach to activity, so you'll never spam your leads because their actions ultimately dictate what cadence of emails they receive.
It's been reported that 75% of email revenue is generated by personalized, triggered campaigns, rather than one-size-fits-all campaigns. With this approach, Foureyes has been shown to increase reach and improve the effectiveness of dealer follow-up. Even so, customers have the option to unsubscribe from emails at any time.
Deliver Value in Every Interaction
Customer loyalty matters, and the final lesson taken from ecommerce is that the way a brand markets itself and communicates with its customers can encourage or discourage loyalty. By delivering value in every customer interaction, whether that's through email, over the phone, or when they step on the lot, you will not just turn leads into customers, but bring them back as repeat customers.
To deliver a positive experience that customers will want to repeat, it's essential that you start by getting to know your audience. Invest time in setting up your website tracking and analytics to gain insights into the digital customer journey. Layer in sales intelligence to get end-to-end attribution and a complete picture of your sales pipeline, from the source of the lead through to the sales.
Once you have a deeper understanding of your customer, use your CRM to build and maintain trust. Segment your customers into interest-based groups and marketing lists, and be meticulous about cleaning and maintaining your lists, so you maintain trust with your leads. Having a complete, clean CRM is essential for delivering value in each interaction and ensuring your follow-up converts.
Ready to put these tips to work? Give us a call or book a free demo to see how your dealership can leverage ecommerce marketing tactics and increase car sales.