Today's car shoppers spend hours researching their perfect vehicle. And whether they are a in the market for a family-friendly SUV, city-savvy hatchback, or rugged 4x4 truck, all this website 'browsing' can be tracked online. Creepy? A little. But today, the concept that marketing tools used by businesses track user-level website activity is common knowledge. If you don't understand what we're talking about, start with the basics.
This data is powerful and paints an exact picture of a customer's preferences for a salesperson. These day's you could argue customer's want, even expect, that you use that data to:
Provide a better suggestions and service at your place of business
Save the customer precious time in the buying process
One way we use this data here at Foureyes, is with our Vehicle of Interest algorithm. It takes the shopper's activity and translates it, allowing us to share the right inventory every time via our products. Learn more about our Vehicle of Interest algorithm below.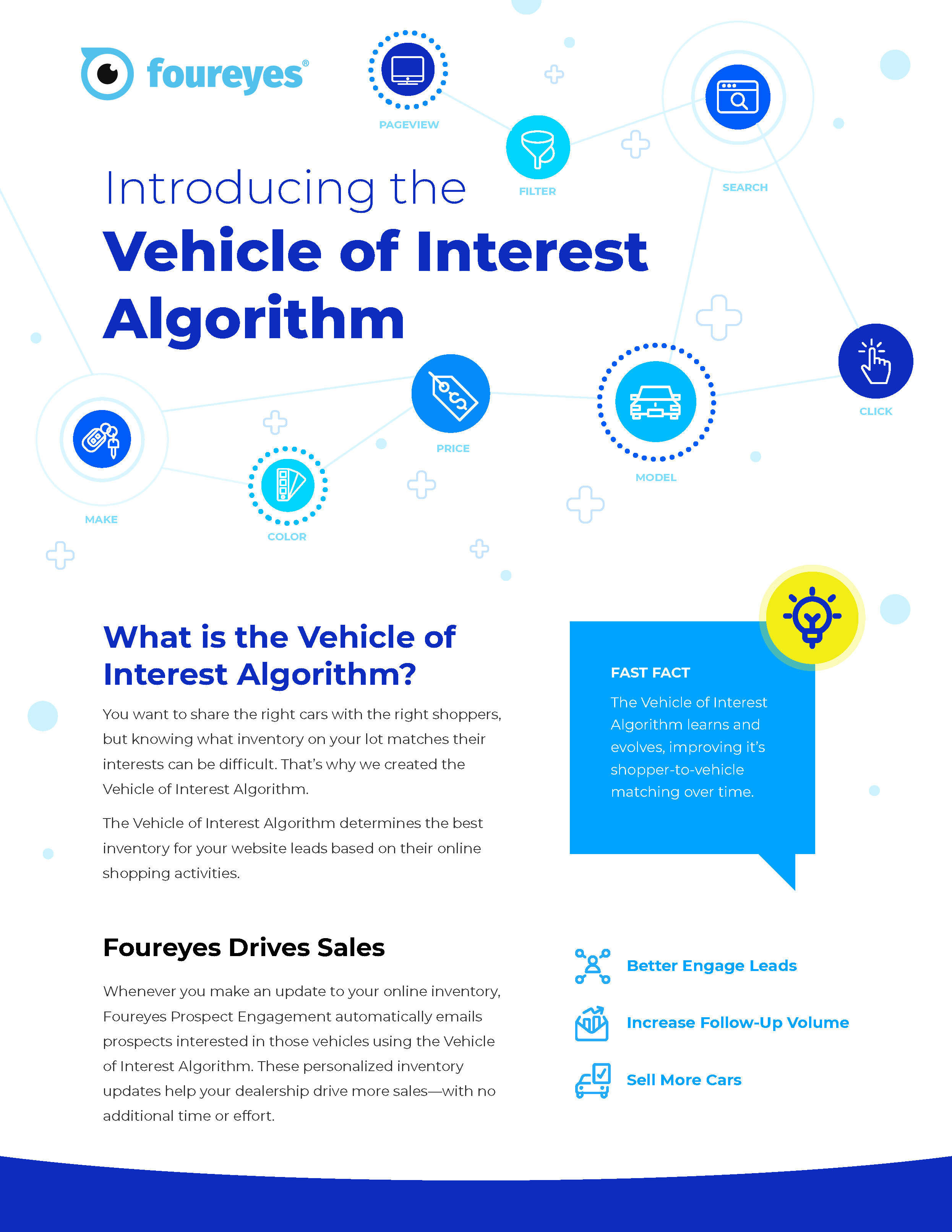 User data is core to improving the success of your communications and customer experience at any business. To understand more about how this VOI algorithm powers our inventory-based email tool, Foureyes Prospect Engagement, contact us today.