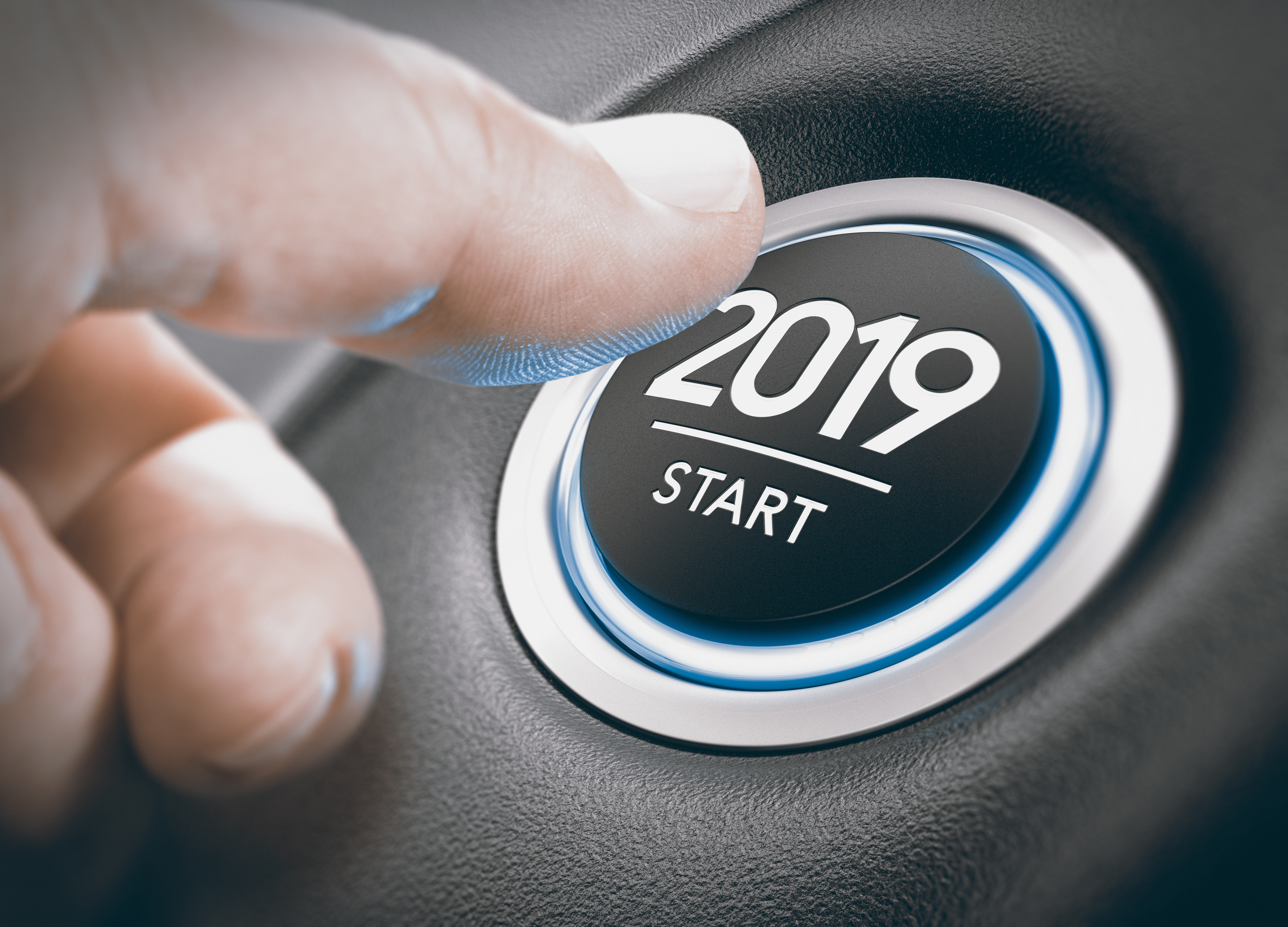 2019 is here. Are there big changes ahead for automotive marketing? Or should auto dealers stay the course?
With digital marketing evolving at a shocking rate, it can be hard to keep up. Luckily at Foureyes, it's our job to keep our ears to the ground about what's coming for auto marketing. To help you get ahead of the competition, we've put together a list of important marketing trends you'll see in 2019. If your dealership has already implemented marketing strategies in line with these trends, great! But don't let your foot off the gas. Let's review these auto marketing trends for 2019:
1. Greater emphasis on 'micro-moments'
Over the past few years, Google's concept of micro-moments has been gaining traction. Google defines micro-moments as "intent-driven moments of decision-making and preference-shaping that occur throughout the entire consumer journey."

As the customer journey increases in complexity with new media and new screen types, it makes sense that every moment influences decision making. These important marketing opportunities that happen on a consumer's phone, smartwatch, or even a connected-home device have been driving changes in strategy. Recently, we've seen OEMs mandate that dealers use these 'micro-moment strategies' in their digital advertising.
To track success of these strategies in 2019, dealers need a granular account structure, proper conversion tracking, and a multi-touch attribution model in place to allow for greater visibility into the full micro-moment funnel.
2. More voice and visual searches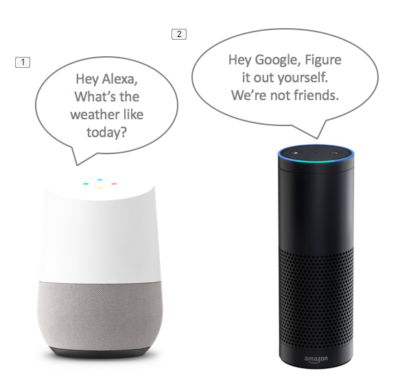 With Gartner's prediction that 30% of web sessions will come from voice search queries by 2020, search will continue evolving in 2019.
New technologies will further enable both voice and visual search, and you can guarantee this will have an effect in automotive. This is no time to let up on your paid search and SEO efforts.
Voice searches mean more conversational queries, which demand more long tail keywords. Visual searches mandate upkeep to website metadata. And both types of searches require technical SEO, like schema markup. How will you ensure your dealership is showing up?
3. Decreases in traditional ad budgets
Automotive dealers have a digital audience nearing 100% now that over 95% of car sales start online.
The best thing about digital for dealerships? Ultra-specific targeting and lower CPCs —spending any money on traditional ads will be questionable at best in 2019.
What's more? Digital media are effectively turning traditional brand awareness strategies on their heads. Platforms like Facebook and YouTube allow dealers to serve the right content and track all the way to conversion. This isn't the first time we've talked up the marketing opportunity for auto dealers on YouTube. Learn why we're a broken record here.
4. Website activity monitoring
68% of buyers come back to the website after they have called, chatted, or filled out a form. Are you monitoring this activity and putting it to use?
You don't see as many physical feet on the lot, but footprints exist all over your website and other digital properties. And they don't browse just once.
Foureyes has seen that 68% of buyers come back to the website after they have called, chatted, or filled out a form. Are you monitoring this activity and putting it to use? Create a truly customer-centric experience at your dealership when you know who your customers are, what inventory they are looking at, and when to get in touch. It will separate your dealership form the competition coming year. Investing in a tool like Foureyes Sales Enablement can get you there.
5. Proactive review management
We can't say enough about the importance of reputation management for auto dealers. If your dealership has been ignoring your bad online reputation, you're out of time.
Star ratings and reviews are becoming more important, impacting multiple micro-moments on your customer's journey. Two-, three-, and even four-star dealers could lose the sale in 2019. This year could be the nail in the coffin for those dealer's refusing to make a change.
The best part? There are ways to make proactively managing reviews and improving your reputation easier.
6. Personalized communication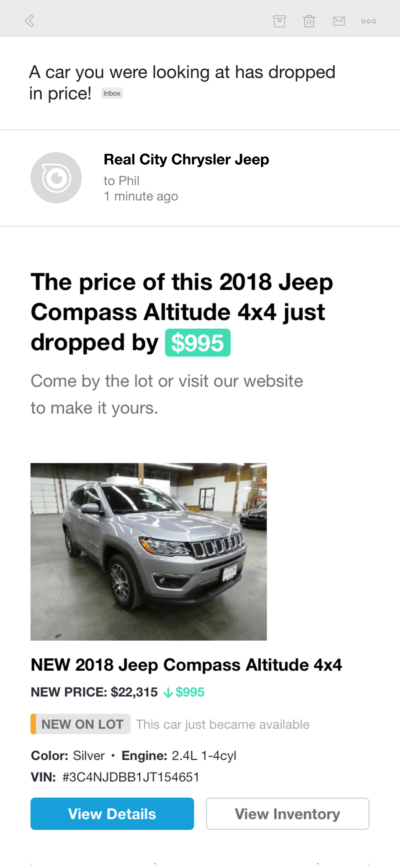 Get ready for 'personalization' to be your new buzzword in 2019—and don't think that means you can add a name and call it "personalized". Why?
First, because, some industries are already seeing up to a 30% increase in close rates with personalization.
Second, because it's possible and therefore your customers expect it. Marketing and sales communications that don't speak directly to the consumer's true wants and needs will fall flat. Those autoresponder and email marketing platforms that use canned responses and bots—get rid of them.
Instead, do like the ecommerce companies of the world (think Amazon) and get on the dynamic, personalized communication train to see higher engagement from your follow-up emails and improve sales team productivity.
If your dealership isn't already taking these digital marketing trends seriously, make a game plan with your digital marketing provider. Don't get left behind in 2019. Start off on the right foot by taking a critical eye to your digital marketing initiatives and making changes where they are due. How will you know if your dealership is seeing success? Make sure to benchmark your success against metrics that make the most sense for auto dealers.
Want to make a change to your current strategy? Looking for a new marketing partner for 2019? Give us a call to discuss recommendations for the new year. Book a demo now.