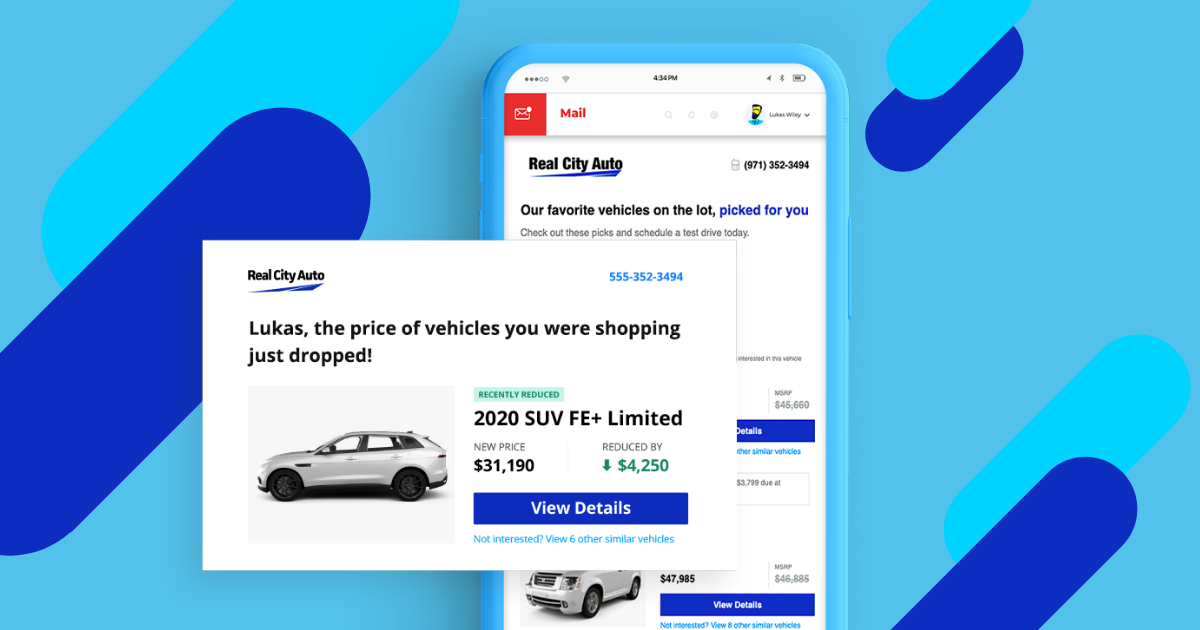 Follow up can make or break your sales each month. When you're paying for digital marketing and advertising to generate leads, make sure your sales team is winning more business by following up with prospects at the right time, every time.
When to Follow Up With Leads
Follow up in less than 1 hour.
Timely follow up matters, and that first hour after a lead submits a form, chats, or calls your business is crucial. In fact, the Harvard Business Review found that companies that follow up with online leads within one hour are 7x more likely to qualify the lead.
Every hour you delay is an hour where your competition could be speaking to the prospect instead. Put a safety net in place so all web leads make it to your CRM and make it standard practice for your sales team to follow up within an hour for each new lead.
How Long to Follow Up With Warm Leads
Let each lead dictate the frequency of your follow up over the next 14-90 days.
Hear me out—this is actually possible, even if your sales don't take place online. With customer tracking software, you can see when each lead is active on your website and use their activity to trigger follow up that is personalized to exactly what they are researching.
From the new lead who keeps checking in and waiting for the price on a single item to drop, to the older lead who changed their search criteria and is browsing entirely new inventory, or even a lead that sales mistakenly disqualified, send all active leads timely, automated follow up that speaks to their interests at that exact moment in time. With dynamic follow-up software, it's possible.
When to Follow Up With Cold Leads
Follow up when relevant changes could re-engage them.
Leads go cold for a variety of reasons. They may buy from another company or no longer be interested in purchasing, but if you have B2C prospects who went dark when you didn't have the price or inventory they were interested in, leverage price drops or new products to re-engage them.
These cold leads may warm up when they hear about lower prices, better financing, or new inventory. To do this successfully, make sure your follow up is focused on what THEY are most interested in, not the outcome YOU want. Use dynamic, inventory-specific emails to start the conversation. This will ensure your follow up is personalized and centered around new information or updates that matter to them (i.e. the specific model they were holding out for just arrived on your lot or the price dropped on a truck that was previously out of their price range). Track responses and open rates, and follow up with a personal phone call to reiterate why you thought of each lead and what you have to offer since you last spoke.
When to Stop Following Up With Leads
Stop before they unsubscribe.
If leads aren't opening your emails, responding to your texts or calls, and you have no new information to share, it's time to hit pause. If you're following up for the sake of checking it off your list, and you really don't have relevant, personalized information to share, you risk turning the prospect off enough that they unsubscribe. Don't miss out on future upsell or re-engagement opportunities. Pause follow up when their activity and your engagement runs dry.
And remember, you're not admitting defeat. You're playing the long game and can resume follow up when there's a fresh opportunity to engage these cold leads. As long as you have customer tracking software in place, you'll know when the timing is right and can re-engage them then.
Better Follow Up, More Sales
Get the tools you need to master follow up and turn more prospects into sales. Foureyes empowers sales teams with actionable data and software to track, protect, engage, and close leads faster. Get a demo or start your free trial to see the results for yourself.