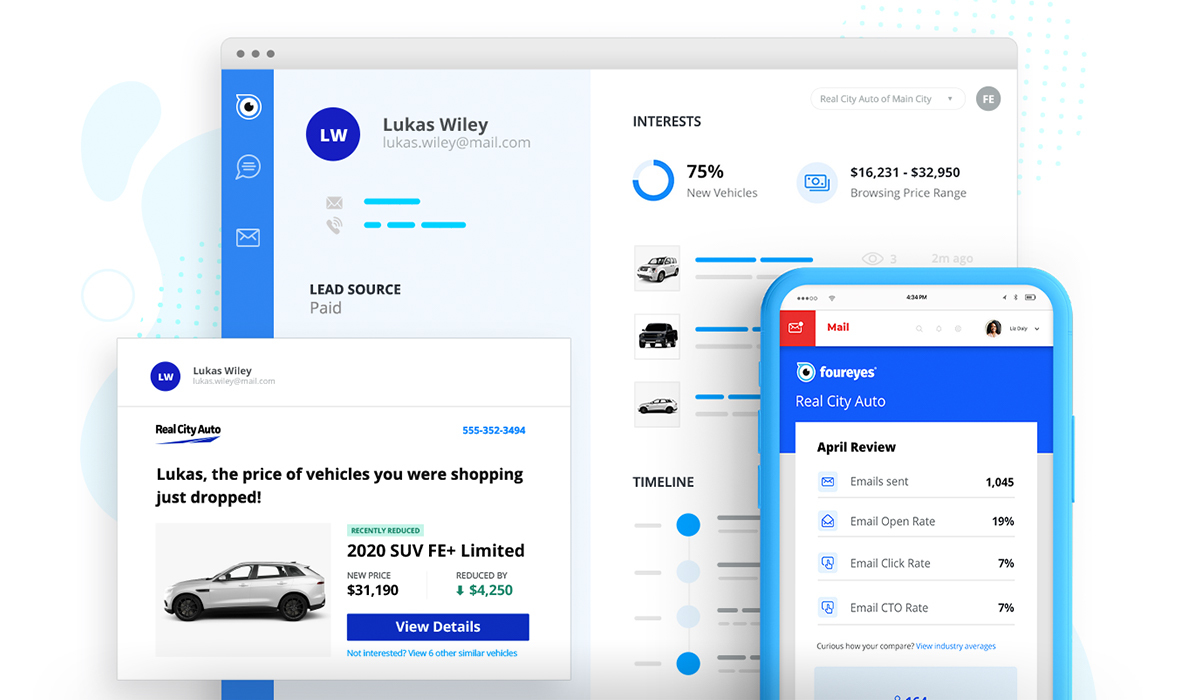 For business owners and sales managers, you need to know that your best sales leads are being engaged with timely, accurate, and personalized follow up. Especially when you're paying for lead generation efforts like digital advertising and third-party platforms, it's critical to know your sales pipeline is being worked.
To maintain proper and complete follow up, here are the questions you need asked and answered each month.
Are Sales Leads Being Followed Up With?
48% of salespeople never make a single follow up attempt. Ouch.
While most of the salespeople I work with go above and beyond to engage their leads, make sure you're not making assumptions about whether follow up is taking place most or only some of the time.
Use sales intelligence software that connects your CRM and sales process to gain insight into each salesperson on your team and each lead in your pipeline. With daily reports you can spot opportunities that are being missed, salespeople that are over- or under-performing, and ways to tighten up your operations and make sure each lead is getting the information they need to convert.
How Often Is My Sales Team Following Up With Leads?
One and done is not good enough. 80% of sales require five follow-up calls, but 44% of salespeople give up after just one follow-up call.
To make sure your sales team is following up with leads as long as necessary, provide customer website tracking to help them understand each lead's ongoing engagement and interest. Dealers are often surprised how many leads are returning to the website and browsing inventory long after they've been marked 'lost' or 'closed' in the CRM. Keep follow up going as long as prospects are active (even if they're engaging with your emails and website and not with your salespeople). Make sure you have lead tracking and insights in place so you can easily see this engagement.
Is Follow Up Personalized to Each Lead?
The difference between follow up that happens and follow up that converts is how it's personalized. Your leads may or may not want texts, calls, and emails asking them to do something (schedule a test drive or talk to a salesperson). But they'll always appreciate information related to their exact interests (inventory recommendations, price drop notifications, and so much more).

There are two major tools that you can provide your sales team to help personalize follow up and better engage leads. The first is lead intelligence with talk tracks custom-fit to each lead's shopping history. The second is a dynamic email follow up system that's triggered by lead activity and interests. With dynamic automation, you can send personalized inventory updates that keep leads warm and up-to-date on inventory changes without requiring any additional effort from your team. When leads see the price, model, or financing offer they want, they'll bite.
Is B2C Follow Up Working?
Knowing when follow up is happening is the first step. But knowing whether that follow up is making a difference toward converting more leads and hitting your numbers each month is where the rubber really hits the road.
Especially for inventory-based dealerships, reporting from the first lead action all the way through the final sale can help you clearly see if sales follow up is working. Connect your sales, customer, and inventory data to get real-time reporting and know whether your sales process is setting your team up for success.
Lead Follow Up Tools
Foureyes lead management technology can help you rest easy each month knowing that your sales team is engaging your hottest leads and personalized follow up is keeping more prospects warm. Get a personalized demo or start your free trial to see the difference that sales intelligence can make at your business.