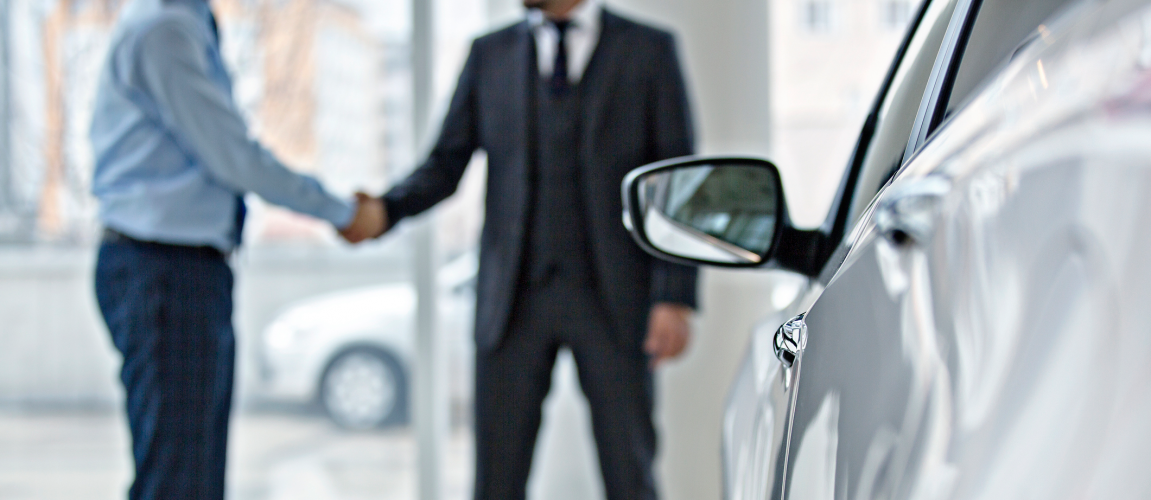 As technology changes how consumers buy cars, dealerships need to update their sales processes to keep up. Here we'll explore five ways to improve the overall performance of your sales team.
Making Your Auto Sales Team More Effective
In some ways, the Internet and technology have made work harder for auto salespeople. With access to a wealth of car information, a customer's dependence on salespeople to guide them through the car buying process has decreased, while expectations around service quality have increased. This new dynamic creates the need for sales managers to be consistently improving the sales process and the quality of their sales team.
Training and Process Improvements You Can Make Today
While there is an art to sales, there are also many practical steps you can take to improve the performance of all your sales people. With just a few new practices, you can improve close rates and even increase your dealership's bottom line. Here are five areas where sales managers can focus their attention to turn their entire sales team into high performers.
1. Deliver the right information at the right time
Reaching out at the right time is a surefire way to increase close rates. Prospects contacted within 1 hour are 7x more likely to become a qualified prospect. However, salespeople are usually in the dark about customer shopping behaviors such as, when people like to shop. As a manager, you want to find a way to give your team visibility into their customer's shopping behaviors. Sales intelligence notifications and alerts can help your sales team make the right call at the right time.
2. Make sure daily follow up tasks are prioritized
As a sales manager, helping your team get organized about their day-to-day is an important step towards increasing productivity and results. Making sure your salespeople can come into the dealership and get to work right away adds productive hours back into the work week. A simple way to ensure to do this is with a daily report that prioritizes your sales team's prospects according to those that need immediate attention. These lists can be developed based on recent shopping behaviors or CRM activity, and allow you to stay focused on the most important tasks at hand.
3. Increase the quality of your conversations
Today, 50% of car shoppers spend over 10 hours researching possible vehicles, before they come to the dealership. When they reach the lot, shoppers expect a high level of service and expertise from your sales team. But staying up-to-date on all makes and models is a time-consuming task. To offer this level of customer service, your salespeople need information about their customer's shopping preferences before they come to the dealership. By tracking a prospect's online activity, your sales team can learn, specifically, what makes, models, and features are important to them. With this information, your salespeople can effectively prepare for sales calls and dealership visits, saving time and improving close rates.
4. Improve your sales team's phone skills
When every micro-moment with the dealership makes an impact on the customer, strong phone skills are critical. To help improve your salespeople's effectiveness you need to monitor not just how often your team follows up, but what they say and how they say it. Understanding which salespeople struggle to follow-up effectively is important for sales managers to identify coaching opportunities. Phone call records can be a great way to uncover issues and train team members to improve the overall success rates of your team's follow-up process.
5. Know your customers's real budget
How your salespeople approach the conversation about price with prospects is crucial to making a profit when closing the sale. Dealerships with shopper website tracking, can see what vehicles a customer has been browsing, arming your salespeople with budget information for that person before they even step on the lot. Understanding what the customer's real budget is can help your team come out on top during the negotiations and increase profit margins at your dealership.
Let's Turn Your Team into Top Performers
By implementing even just a few of these practices, you can improve the performance of each of your salespeople. But, as a sales manager, making and sustaining these improvements requires time and effort. Getting the right tools to support these process improvements is key to long term success at your dealership. At Foureyes, we have developed a technology to help you do just that. With website and phone tracking, you get visibility into the shopping behavior of your customers and the effectiveness of your sales team. With insight into where your sales process is lagging, you can easily uncover coaching opportunities and process improvements, to increase close rates and profit margins.

To see Foureyes in action and discuss how our platform can increase the effectiveness of your sales team, schedule a demo.