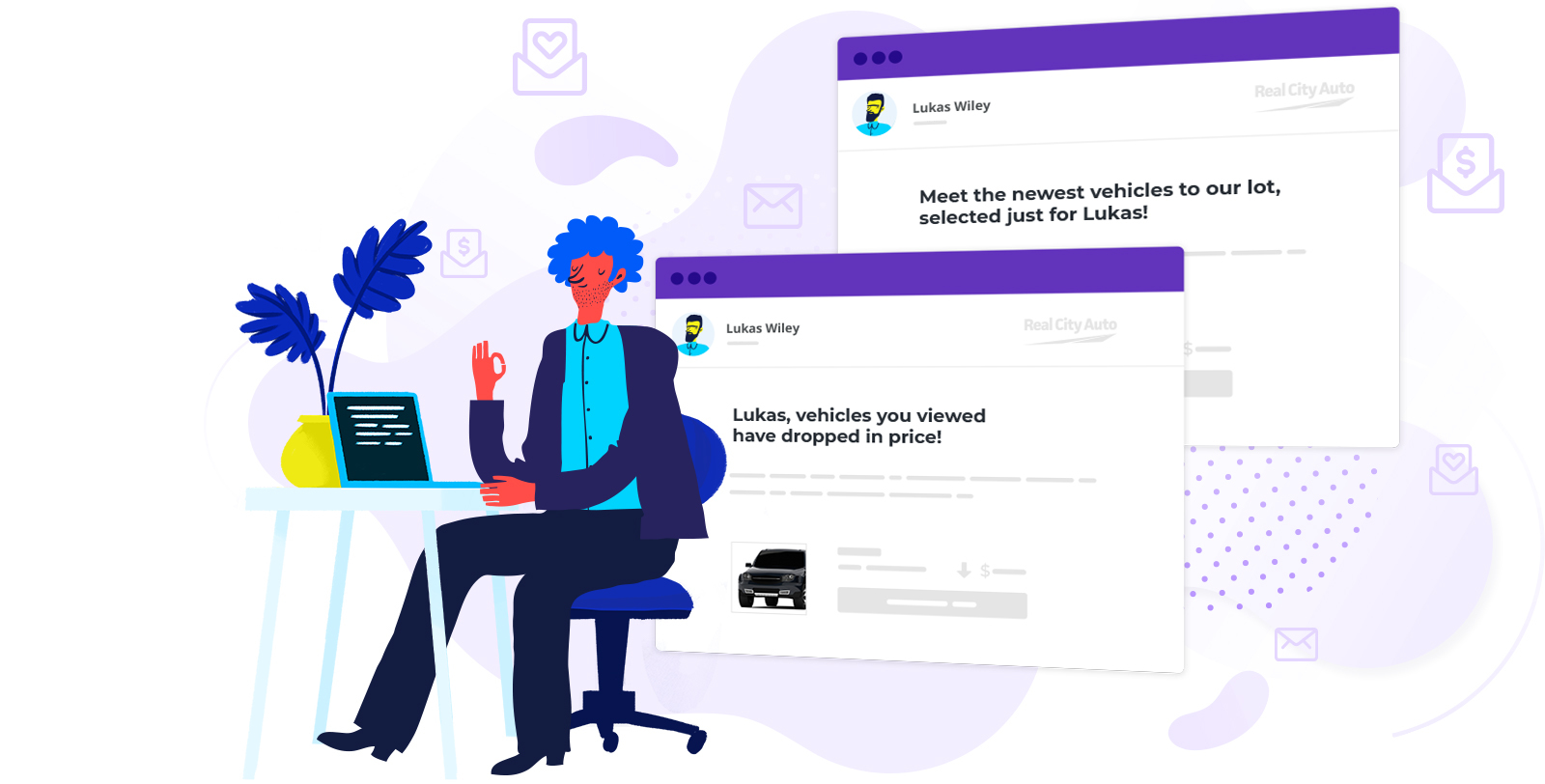 This feature is in beta and available for all customers on Prospect Engagement.
As you're adapting to social distancing and what it means for sales and service in your state, know that Foureyes is innovating alongside you to meet the emerging needs of your dealership and customers. We know that innovation and speed-to-market matters now more than ever, and that's why we're doubling down on our development efforts and offering free tools, data, and resources, as well as a new product feature to help car dealers meet this moment.
Today, we are excited to introduce Schedule a Test Drive. This new Prospect Engagement beta feature enables your leads to easily schedule a test drive at home or at your dealership, depending on what you're currently offering. Automotive has had to move quickly to accommodate a new sales model and at-home test drives, and we're adding this call-to-action to dynamic Foureyes emails to help dealers book more appointments.
We recognize that many dealerships are actively figuring out operations and sales in this era, and want to make it easier for you to promote your specific offerings and timely solutions to your most-engaged shoppers. With the Schedule a Test Drive CTA, leads can self-select the date, time, and vehicle for an at-home test drive right from their email. Personalized inventory recommendations paired with a quick, easy form help you set more appointments—without additional effort or salesperson engagement.
How does it work?
Depending on your dealership's operations, you can choose to provide one of two options for car shoppers: standard or at-home test drives. The standard version schedules test drives at the dealership, while the at-home version is for dealers who are allowing customers to test drive cars at home in order to accommodate stay-at-home measures.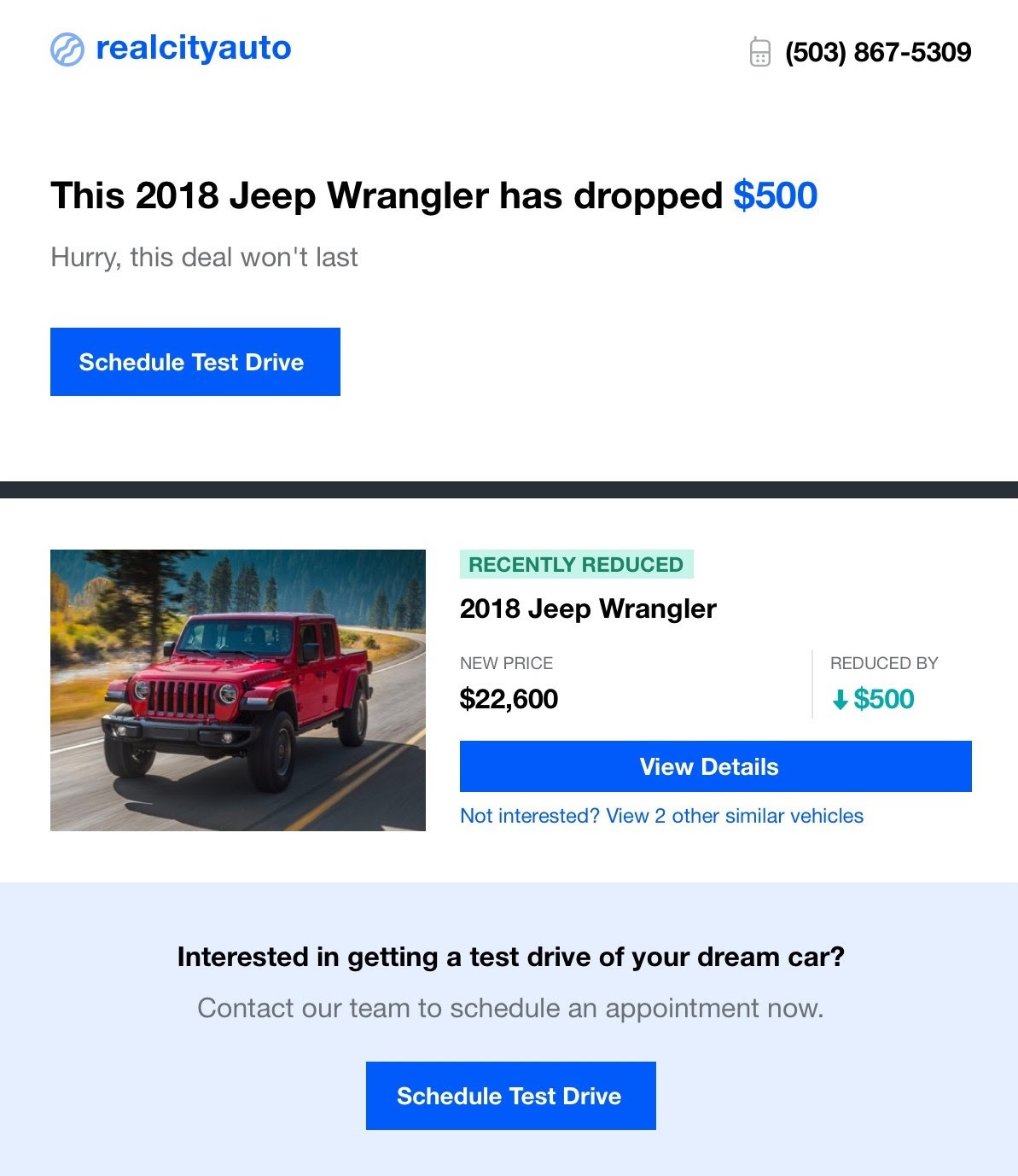 When a lead clicks on Schedule a Test Drive, they will land on your website and see a popup form to complete the request. When the car shopper completes this form, the details of the appointment are sent directly to your CRM so you can confirm the appointment on your end. You can learn more about the details here.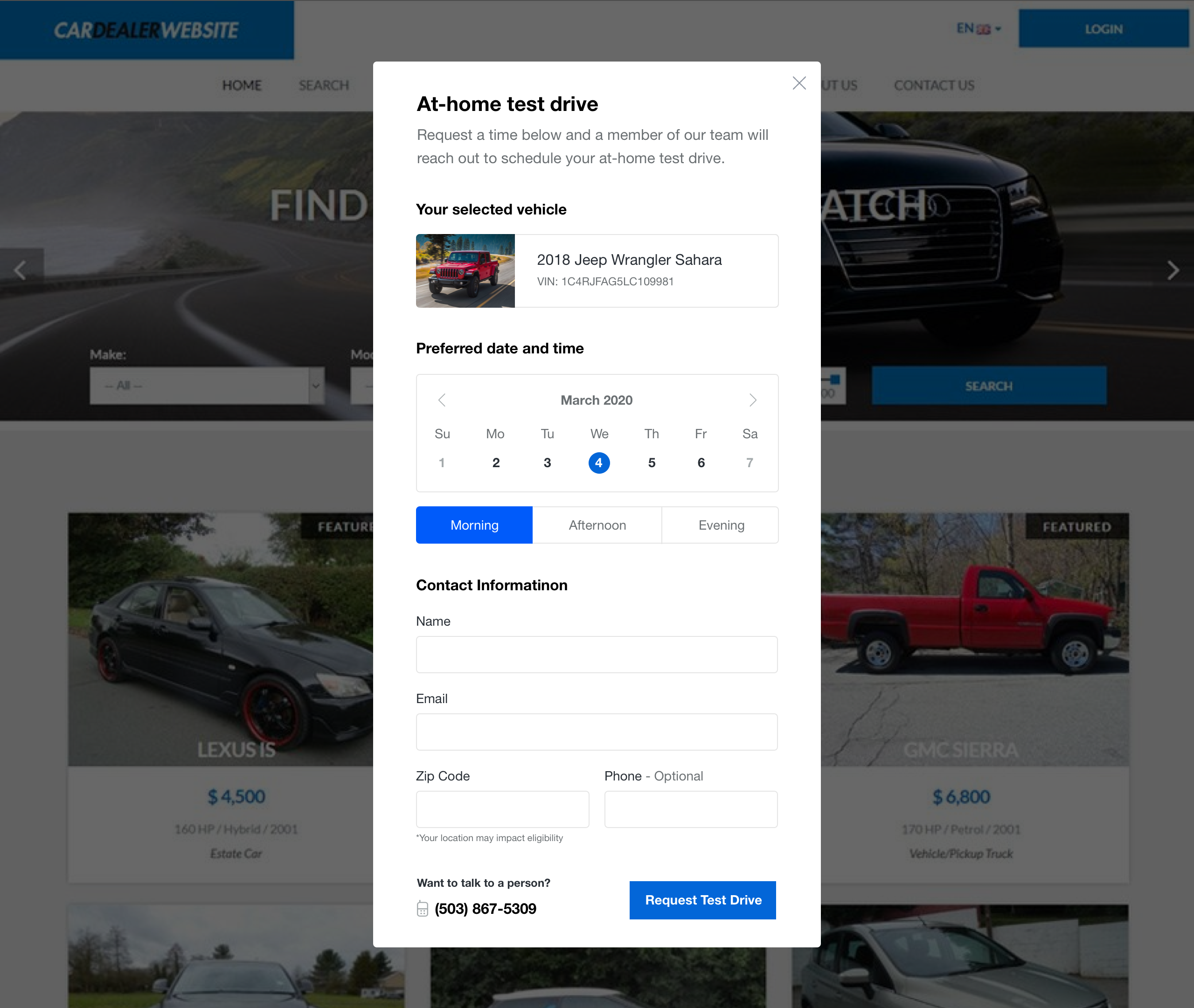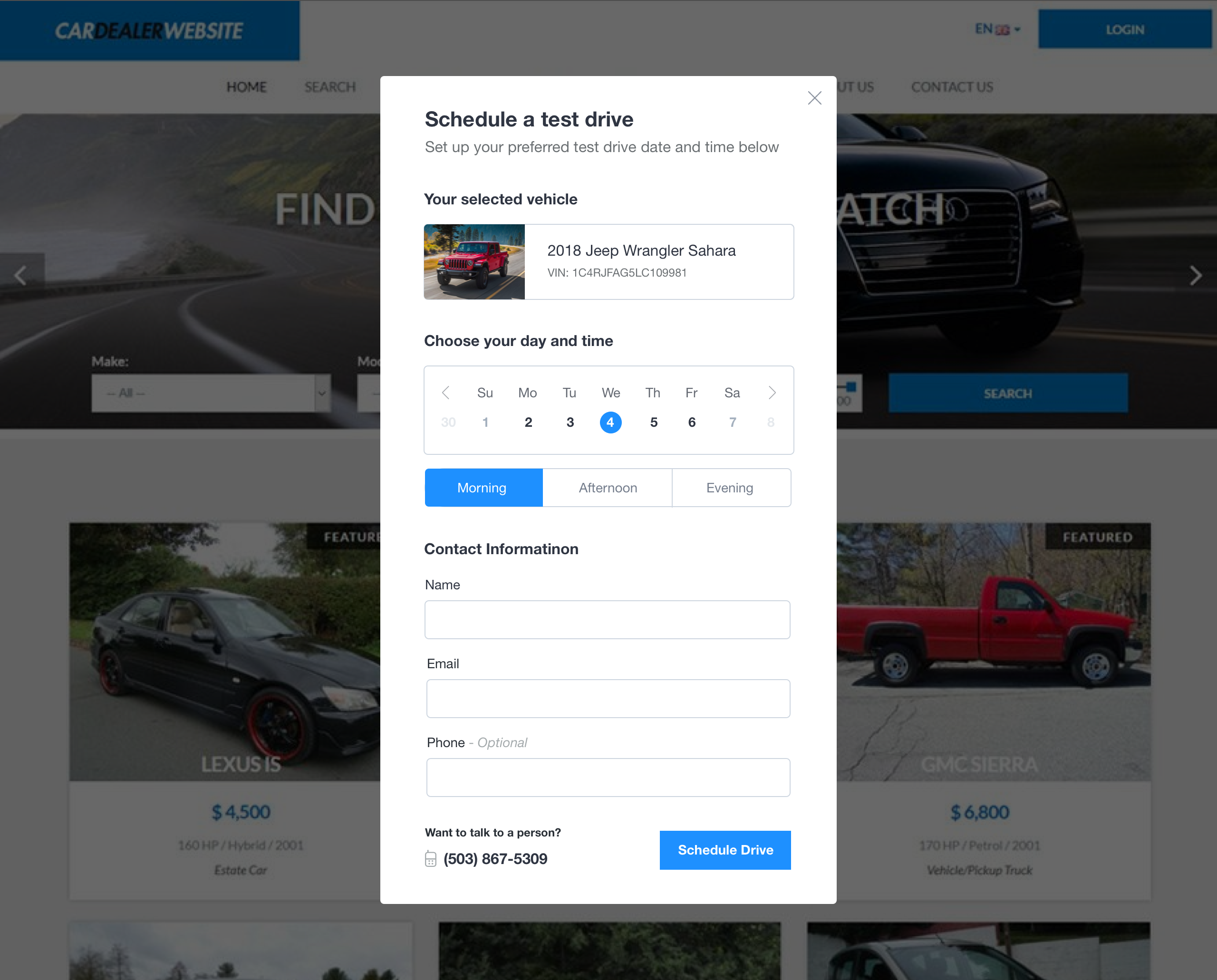 To get even more appointments from Prospect Engagement emails, you can add a custom banner or email copy to communicate your current test drive process. Learn more ways to keep your customers in the know here.
Get started today
We know that a Schedule a Test Drive CTA may not make sense for every dealer at this time. When we're on the other side of this it will be a standard feature of Prospect Engagement, but for now we're in beta and asking dealers to opt-in to make sure the CTA is customized to fit your business. If you are on Foureyes Prospect Engagement, contact your Foureyes Product Specialist or email [email protected] to opt-in today. Simply let us know whether you want to offer standard or at-home test drives and we'll get you set up. It's that easy!

If you're not a Foureyes customer, but Schedule a Test Drive has you curious, learn more about Foureyes Prospect Engagement during a free trial.
What's next?
The updates and improvements don't stop here. We're always pushing and innovating in response to the changing needs of customers and businesses, and have more features and updates coming soon that we're excited to share. In the meantime, let us know if you have ideas, feedback, or specific issues you'd like us to tackle. We're here to support dealers during this uncertain time and will continue to partner hard to help your business succeed.