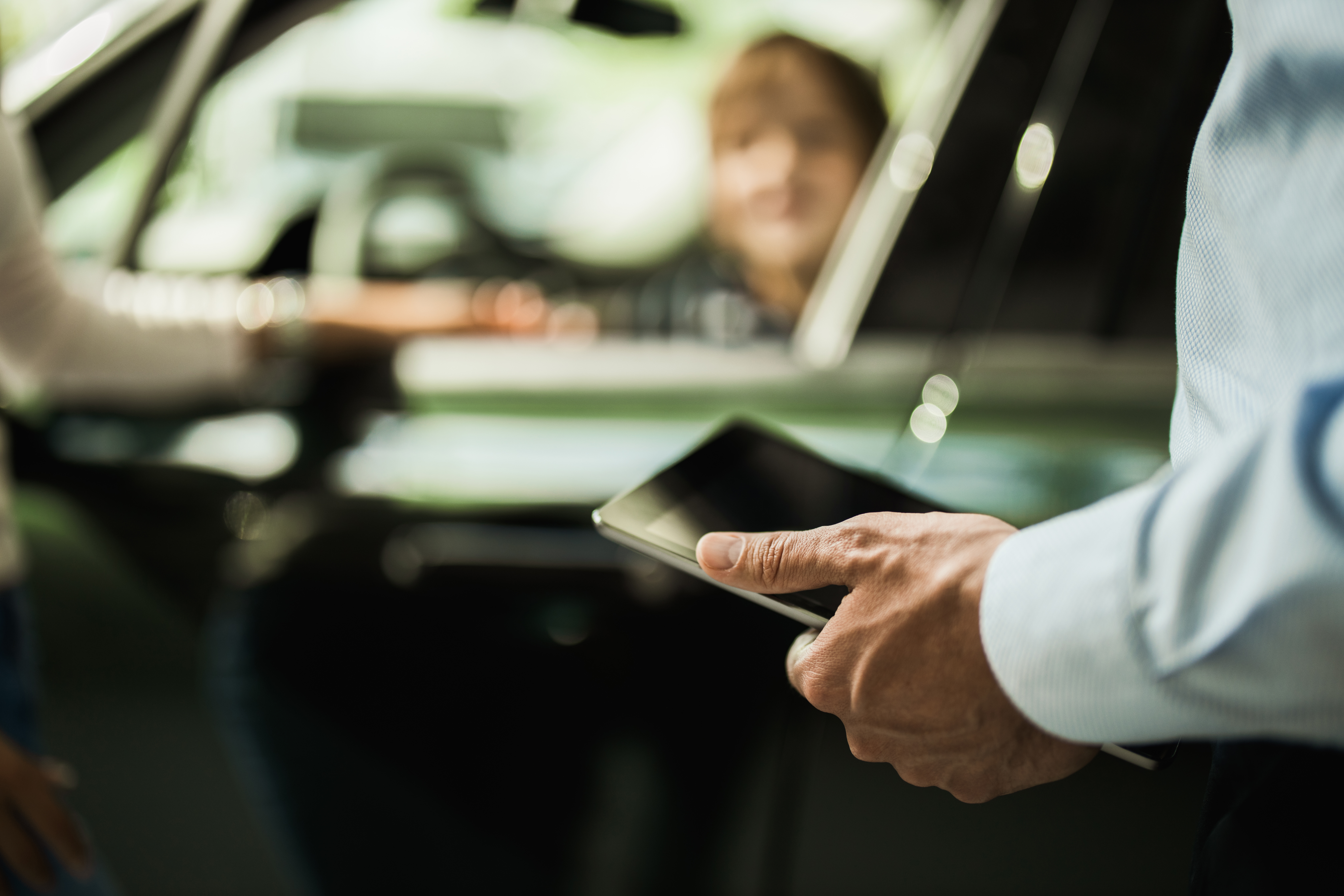 How many hours a month do you estimate that your dealership spends updating inventory for your website? Between photos, descriptions, pricing, and availability, you're invested in the strategy. But are you taking full advantage?
Take it one step further and get pricing and inventory changes out to the prospects who care. With one extra step, routine updates turn into newsworthy communication to engage (and ultimately convert) your leads.
Websites Updates to Email Your Customers
You have a variety of options for communicating with leads, but email stands out as the best channel for communicating these updates because it's easy to scale, simple to personalize, and proven to be effective. 91% of shoppers want to hear from companies they do business with over email and nearly 75% of adults say that email is their preferred method of communication.
Here are 5 common website changes that can be used to create engaging email marketing campaigns:
1. New Inventory
Especially with new 2020 models rolling out, you'll want to let interested customers know when new inventory that may pique their interest arrives. Trigger email notifications for interested customers as inventory arrives on your lot and is added to your website.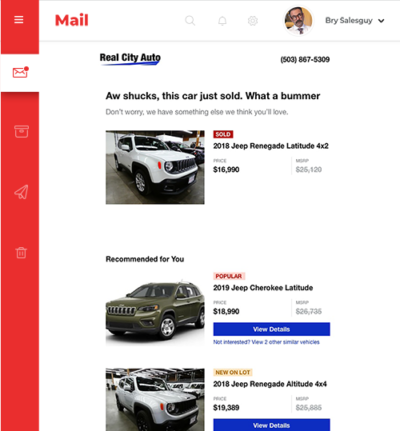 2. Sold Inventory
Letting customers know that a piece of inventory they were looking at has sold serves two purposes. First, it lets customers know that they need to act quickly if they see something they like because inventory moves fast. Second, it lets you preempt a customer's questions. When you let them know that a specific vehicle is no longer available, share similar vehicles they may be interested in based on their preferences.
3. Price Changes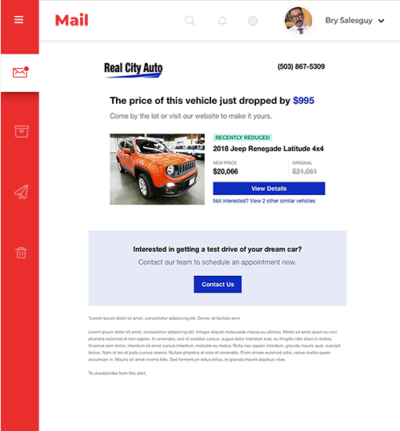 Everyone wants to feel like they're getting a good deal. When you drop prices on your inventory, customers want to know. In fact, price decrease emails have the highest conversion rate (1.04%) and click-to-conversion rate (9.68%) of all promotional emails.
4. Sales Events
43% of car shoppers say sales emails will motivate them to visit a dealership. When a sales event is coming up, instead of sending a mass email to every customer in your CRM, segment your audience and send personalized emails. You'll get even more engagement and interested shoppers at your dealership.
5. Incentives
Similar to sales events, lease or trade-in incentives are great to let customers know about. Many car shoppers may not understand the cost benefits of leasing versus buying. And knowing the trade-in value of their current vehicle may be just the nudge they need to look at a new model.
Get More from Emails with Personalization
These are all newsworthy updates that car shoppers will be interested in, but keep in mind that not all customers should receive the same information. Over 50% of consumers unsubscribe from emails if the message is irrelevant and/or impersonal. By sending out mass email marketing you're risking hot leads hitting unsubscribe, and if they do, you must comply with CAN-SPAM laws and remove them from your email lists entirely.
A better way? Personalize your email marketing and send emails only to in-market leads. Include the exact inventory each lead is interested in, with the details they want to know when car shopping. Use a dynamic email marketing tool to track leads, monitor website activity, send emails automatically, and integrate with your CRM to stop sending them once they've purchased.
Ready to get more from your everyday website updates? Watch a demo to learn how Foureyes brings your inventory to your customers' inboxes and helps increase close rates by more than 30% on average for auto dealerships.