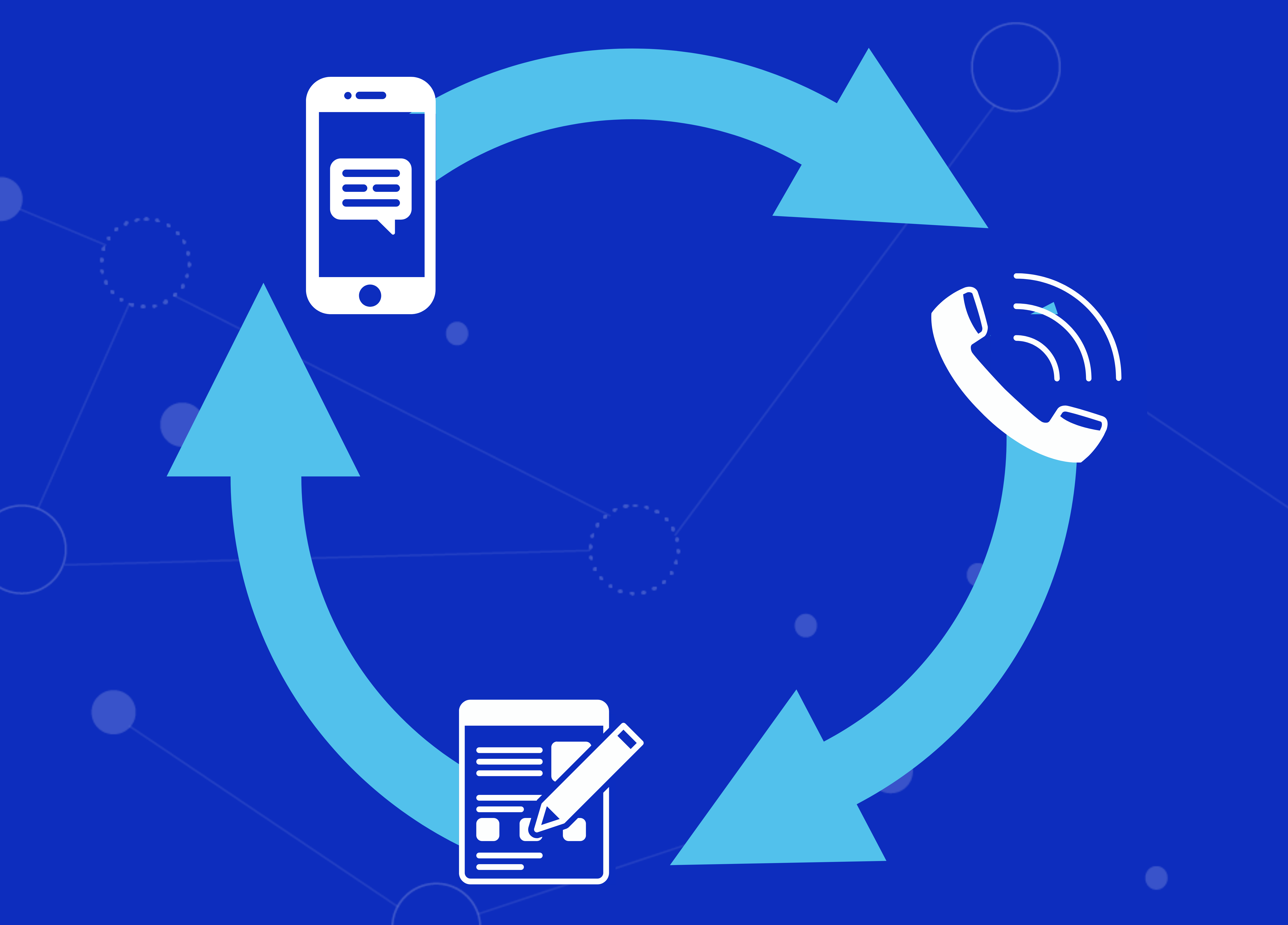 Working in sales, follow-up is a part of my daily routine. I always have a running list of leads to text, call, email, or meet with in person, and tasks and reminders set up in the CRM to help me stay organized. Follow-up that last weeks, months, and even years can be hard to prioritize especially while trying to follow-up with all of your leads. Sometimes long-term follow-up doesn't happen due to a lack of time, an inefficient system to track leads, a rush to meet end-of-month deadlines, shifting priorities, or high lead volumes. What I need is time to focus on my hottest leads and supporting technology that handles the follow-up I either can't get to or need automated.

If your salespeople are in a similar position, here are some of the best ways to support your team to streamline follow-up and make sure all the leads in your pipeline are being nurtured.
2 Strategies to Enable Better Follow-Up From Your Sales Team
1. Focus their attention: Salespeople are busy and their time is valuable. When a lead looks disinterested or says they don't want to purchase right away, a salesperson may take them off their follow-up list. But determining actual buyer intent should be based more on data than intuition, and these same leads who seem like they've gone cold may still be actively searching or engaging with your inventory online.
Don't let these interested prospects slip out of your sales funnel by stopping follow-up. Selling is a long-term game and can take up to four to six months to close a sale. The key is allowing your salespeople to focus 1:1 with the leads who are closer to purchasing while leveraging technology that automates follow-up for leads that require a longer sales cycle. Not only will this save you from micro-managing your sales team, it lets your salespeople do what they do best—focus on the leads who are ready to buy and convert them into a sale.
2. Automate inventory updates: A potential customer may tell your salesperson they aren't interested in purchasing right now, as they're waiting for a price drop, a move, a raise, etc. It can be difficult to track every customer's changing needs, stories, and interests, especially if they take weeks or even months to make a purchase. This is where using a tool to engage with your customers on behalf of your sales team can save a lot of time and energy, while ensuring all leads receive timely, personalized follow-up.
Automating price drop emails and inventory updates can complement the work your sales team is already doing, and provide a better, more personalized experience for each lead. Use a triggered email software that tracks what each lead is browsing on your website and sends relevant updates about price changes, new inventory, and related inventory they may be interested in. This level of personalized follow-up can enhance the sales experience for your leads without requiring any additional effort from your salespeople.
If you're looking for an automated lead follow-up tool to help your sales team complete all their follow-up while selling more efficiently, consider using Foureyes Prospect Engagement to keep potential buyers in the loop. Prospect Engagement takes care of your leads by keeping track of what your leads are searching for on your website, following up with personalized and relevant inventory recommendations, price drops, and dynamic emails. Try Foureyes out for free and sign up for a 60-day free trial.