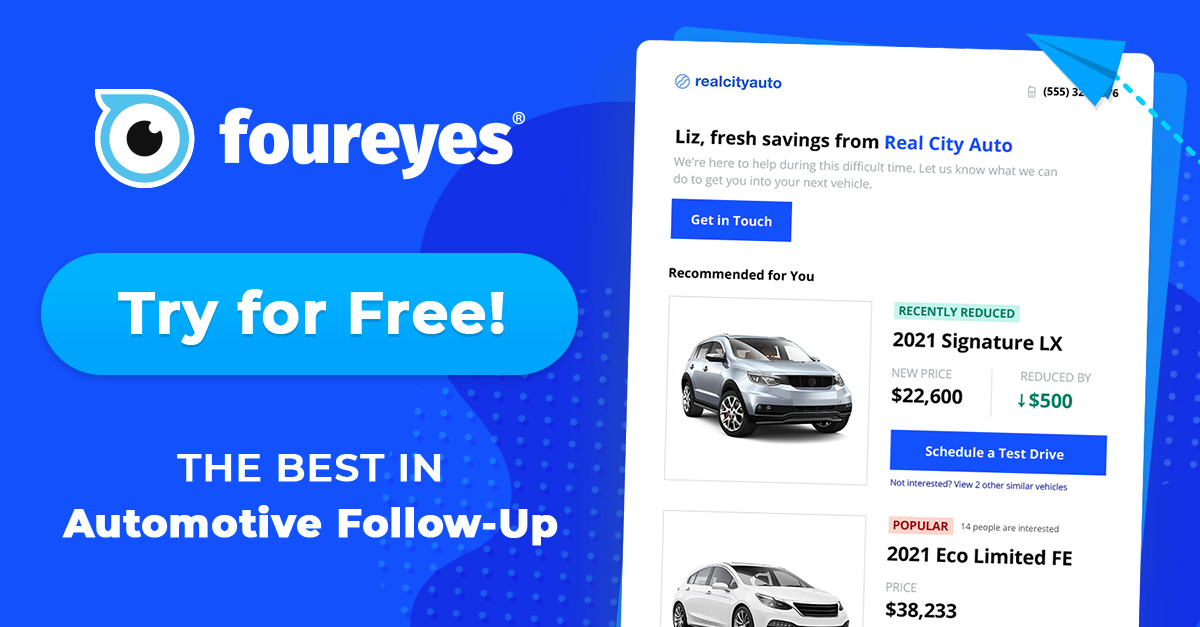 In sales, there's no better closing conversation than the one you have with someone who already loves your product. It's why I love that automotive dealerships can try Foureyes Prospect Engagement FREE for 60 days. It's a phenomenal product that sends your customers prices and availability updates for the exact inventory they are interested in.
Try Foureyes FREE for 60 days
Foureyes offers a 60-day free trial for car dealers to experience the difference that lead tracking and follow-up software can make.
There's no built-in commitment and no auto re-enroll—just place the Foureyes script on your website and personalized emails will start running automatically.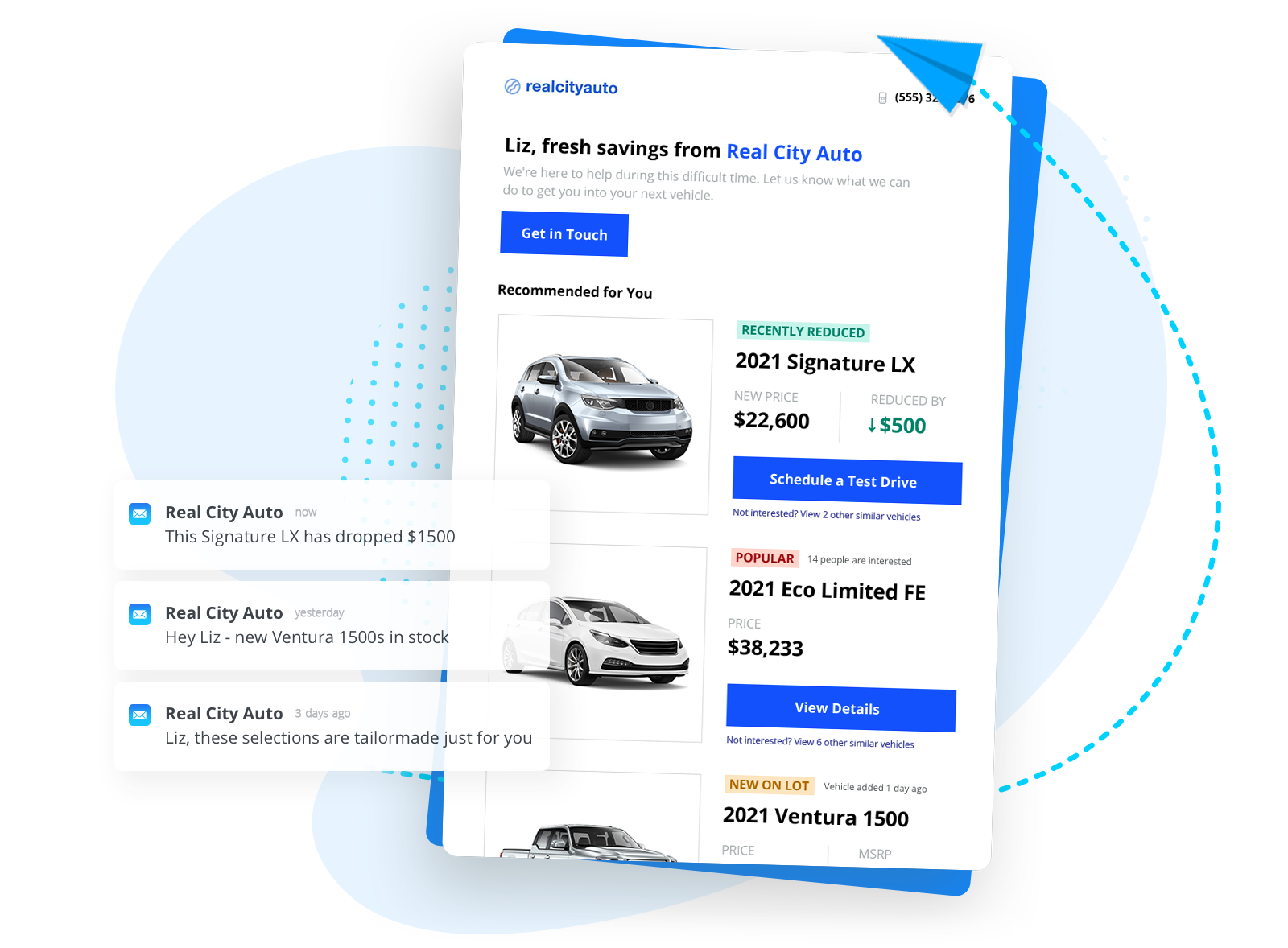 More than 1,000+ auto dealerships have signed up for a free trial of Foureyes Prospect Engagement and seen the following results:
28.1% average email open rate
7.7% average email click rate
27.2% average email CTO rate
* Automotive Industry Averages according to Constant Contact (2019)
Lead Follow-Up Software for Car Dealers
To maximize engagement with your most interested leads, Foureyes adjusts in response to CRM status and customer engagement with your emails or website. Emails are personalized to the interests of each lead, so they'll only get vehicle recommendations and price drop notifications for the inventory they're really interested in.
With complete insight into the engagement and website activity of each lead, your sales team can see the activity of each shopper and will be able to prioritize the leads with the strongest buying signals.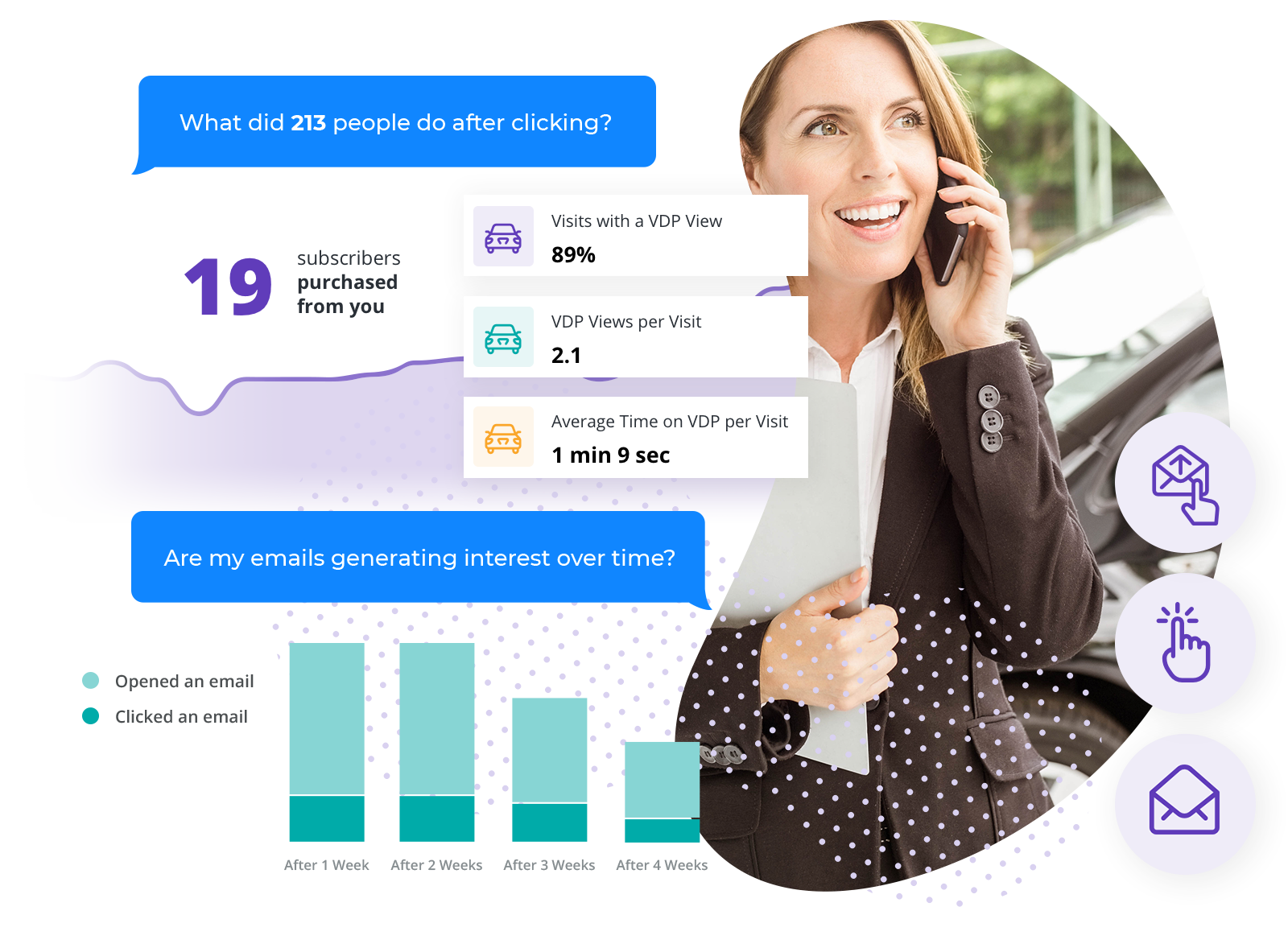 Try it for yourself and get the complete product experience:

There's no risk, no obligation, and no credit card required. This free trial is available to new customers only.
Sign up to get started today! Or, if you want to see more of Foureyes Prospect Engagement in action, request a 1:1 product demo from a member of my team.