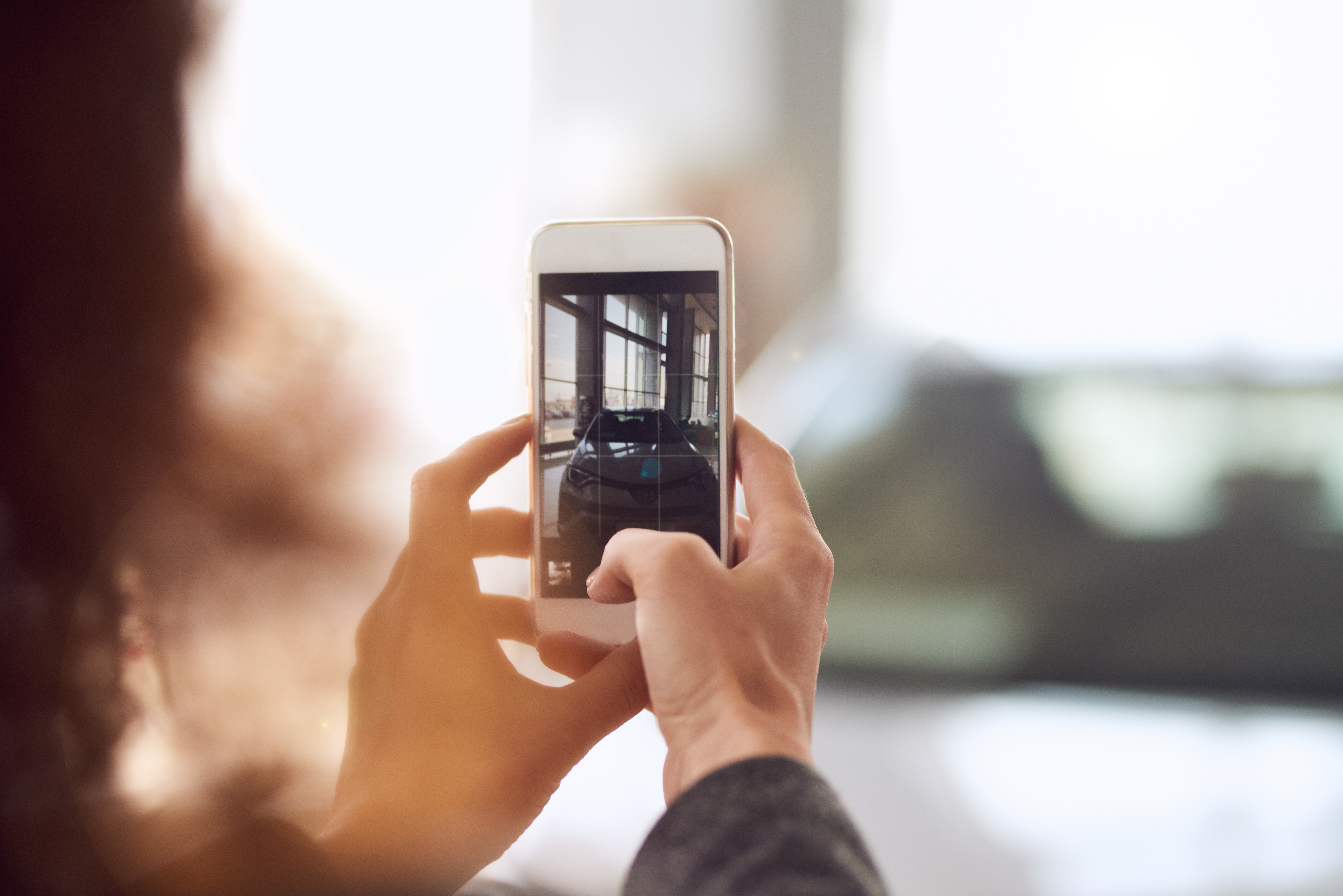 I've worked with auto dealerships across the country and 99% of the time, when I ask what their primary goal is, the answer is increasing car sales. A study by DrivingSales found that auto sales could rise up to 24% if the retail experience improves, which is why I always recommend focusing on the sales process at the dealership to see where improvements can be made to close more sales in their existing pipeline.
The patented call-tracking that powers Foureyes gives us insight into sales calls with real customers at thousands of dealerships. After analyzing sales calls with real car shoppers, I've seen firsthand that there are common frustrations that customers experience with auto dealerships that are negatively impacting sales. To learn from a few of these calls and improve follow up with car buyers, here are four tips for car salespeople to improve sales process at their dealership.
Sales Lessons from Real Car Shoppers
1. Limit Hold Times
This should go without saying, but limit the amount of time that sales leads spend on hold. It doesn't matter how enjoyable your hold music is, no one likes to sit on hold for longer than a minute and you risk frustrating or even losing leads if they hang up. Here are a few examples of what not to do:
Lead A called and asked to speak with a used car salesman. He was put on hold for 4 minutes. The call was disconnected before he spoke with anyone.
Lead B called and said she wanted to purchase a 2007 Chevrolet Suburban listed on the dealership's website. She was put on hold for 8 minutes and hung up before being given the status of the vehicle.
Lead C was put on hold for 12 minutes before hanging up.
Make it your policy that no one waits on hold for a minute or longer. If a salesperson isn't available or you need to look something up, instead of putting a lead on hold, take a detailed message and let the customer know when they'll receive a call back. Monitor hold times to fix any lingering issues with your sales process or phone system that may be leading to longer hold times.
2. Make Sure Leads Can Leave a Voicemail
We've all been there, sitting through six or seven rings before being sent to voicemail. Waiting for an answer only to reach voicemail is frustrating enough, but it's even worse when you spend that time waiting only to hear, "we're sorry, the voicemail box of the person you're trying to reach is full…."
Learn from these examples and never put your leads through this frustrating process:
Lead A called the dealership and was transferred to a salesperson, but their mailbox was full. Lead A called the dealership back and was sent to voicemail again.
Lead B called wanting to ask about the price and availability of a 2017 Ram 1500 he saw on the dealership's website. The call was transferred to a salesperson whose voicemail box was full and unable to accept new messages. Lead B disconnected the call and did not call back.
You invest too much time following up with leads to miss out when they call you back. Clean out your voicemail box (and review your voicemail greeting!) regularly to make sure any prospects who need to contact you aren't turned away by an automated recording.
3. Keep Your Leads Updated
Especially for used and pre-owned inventory, it's important to keep prospects in the loop when specific vehicles sell or are no longer available. Don't make these mistakes:
Lead A drove two hours to the dealership to view a 2003 Dodge Ram and was informed it sold after arriving.
Lead B spoke with a salesperson to confirm the availability of a 2017 Lincoln MKC that was on the dealership's website. He was informed the car was no longer available and when he tried to ask if there were any other similar cars, the salesperson was already hanging up.
Let your leads know when a vehicle they've been looking at has sold, and use that as an opportunity to recommend similar vehicles they may be interested in. Price drops, new inventory, sales events, and rebates or incentives are other relevant updates that your leads appreciate hearing about proactively. Out of stock inventory doesn't have to mean you lose the sale, know how to turn around these inconveniences.
4. Always Be Closing
Dealers miss opportunities nearly three-quarters of the time by not asking callers for an appointment. When you have a warm lead on the phone, don't waste the opportunity! Some customers want to get as much information as they can over the phone, before traveling to a dealership and stepping on the lot. Take the time to answer their questions and arrange next steps before ending the call.
Lead A called the dealership to inquire about the price and availability of a specific vehicle. The lead was transferred four times and each time was transferred to the wrong department. He eventually spoke to a salesperson who could confirm availability but didn't provide their name or discuss next steps.
Lead B asked about the price of a vehicle and the salesman said to look online for the price before ending the call.
Lead C called to confirm the price of a used vehicle after viewing it online. The salesperson did not identify themselves, did not attempt to gather any contact information, and told them to come to the dealership in person before hanging up.
Start by introducing yourself, making sure you understand what they're looking for and answer their questions, and then focus on the next steps. Would they like to schedule a test drive? Are there any additional resources you can share with them? Do they have questions about down payments or financing? Don't let one conversation end before you know when your next conversation will be.
Takeaways for Car Salespeople
The best salespeople know that there's always room to improve. By putting these tips to work and continuing to refine sales process at your dealership, you can improve engagement with leads, save interested car buyers from slipping through the cracks, and have more impactful sales calls that are quicker to close. 54% of consumers would buy from a dealership that offers their preferred experience. Give your customers what they want; by improving the customer experience at your dealership, you can improve your sales numbers as well.
This blog was originally posted on DrivingSales.