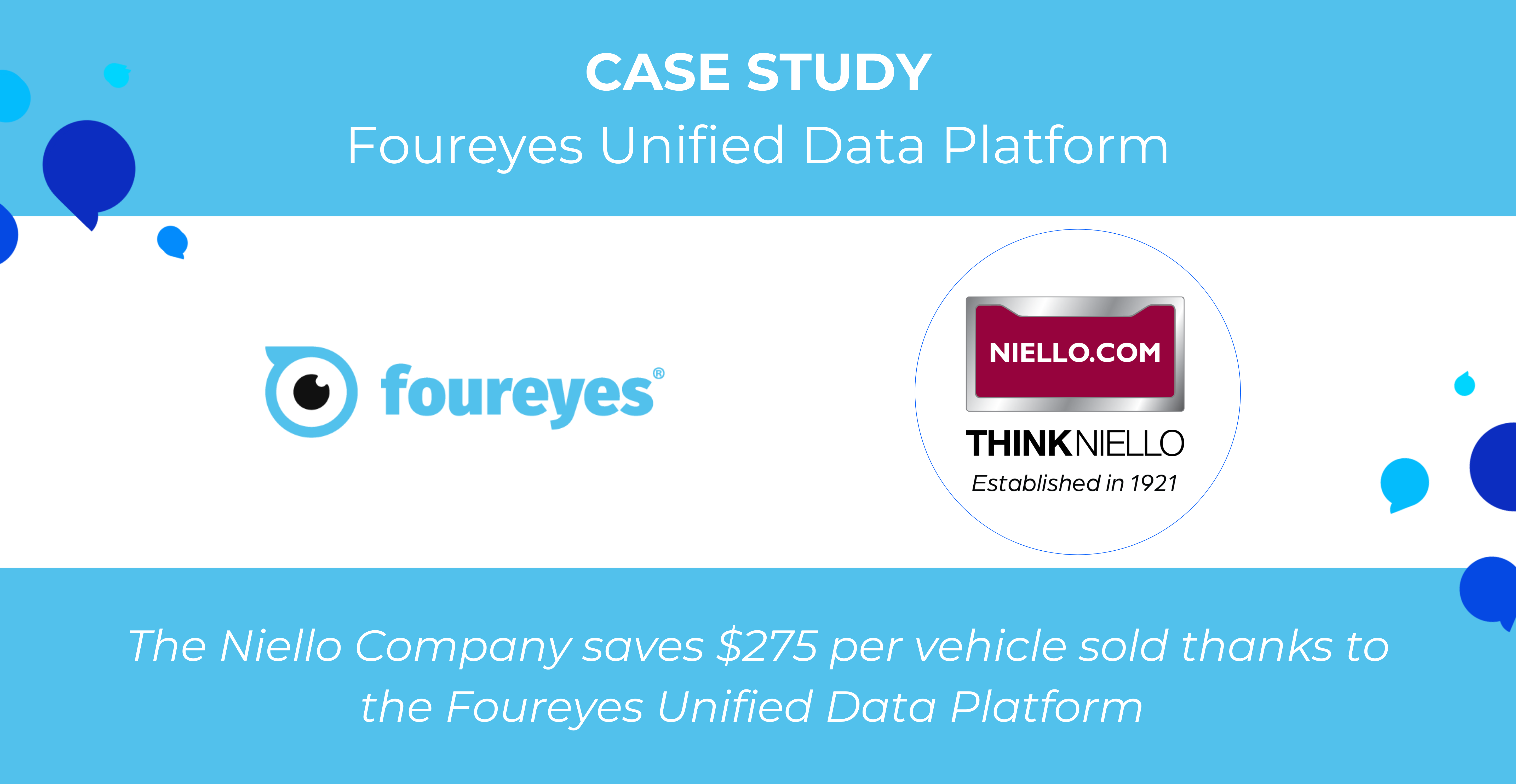 The Situation
The Niello Company (a nine-rooftop automotive group located in California) had often heard the same thing from their vendors every month: "you're doing great!" However, the Niello leadership team ultimately had a difficult time quantifying those vendor sentiments and measuring true ROI.
Digging through their rooftops' CRMs required a ton of time and effort and still only yielded a partial view of their data's story. The rest required significant number crunching and/or making educated guesses.
The Solution
Always on the lookout for ways to maximize spend and empower their GMs, Niello leaders gravitated toward the Foureyes Unified Data Platform because of its ability to serve as an unbiased 3rd party business intelligence tool that helped them:
More cleanly measure and validate their vendor performance – specifically, when it comes to lead and source attribution
Confidently and effectively reallocate advertising budget away from underperforming vendors
Get everyone "speaking the same language" – i.e. partnering with their GMs to determine what marketing and sales efforts are working – objectively – and removing any potential vendor relationship biases.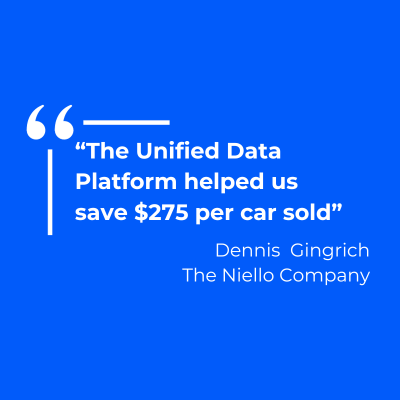 The Results
Niello decreased their cost per vehicle sold by $275 by leaning on the Foureyes Unified Data Platform.
Today, the Foureyes Unified Data Platform is part of their regular performance check-ins with GMs, and even with their vendors.
"Now, we put the Unified Data Platform up on the TV and review the data together. It puts us all on an even playing field, speaking the same language – objectively," according to Dennis Gingrich, Sales & Finance Director at The Niello Company.
About the Foureyes Unified Data Platform
The Foureyes Unified Data Platform collects and connects disparate data (CRM, website, and inventory) and gives dealer groups a pre-built suite of reports that finally lets them use their own data to make faster, more effective decisions.