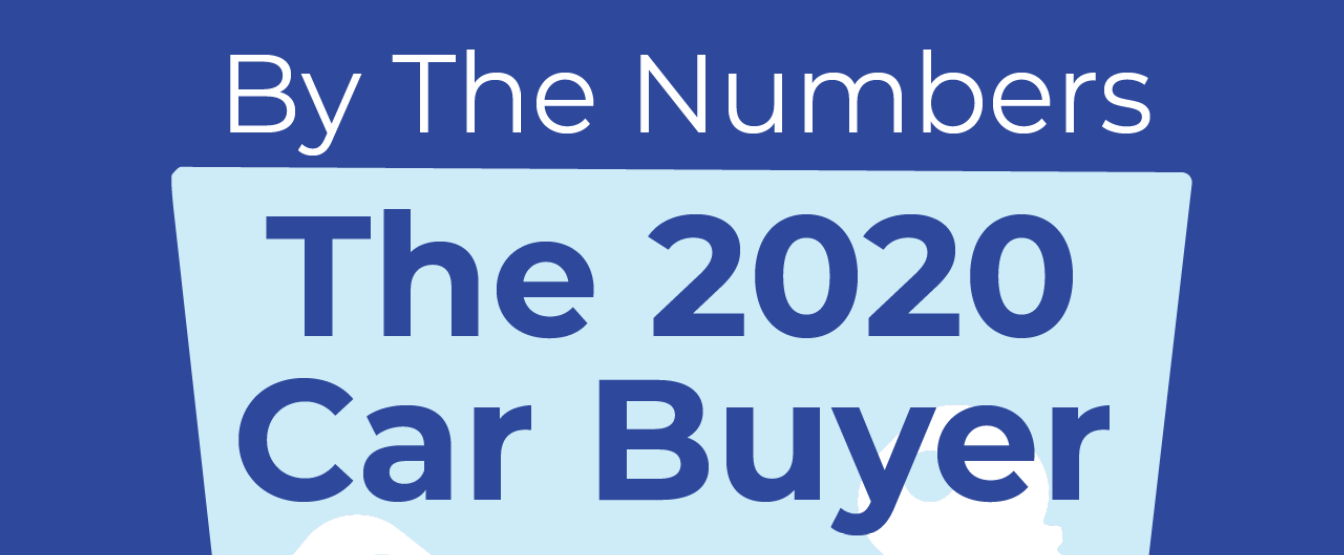 The automotive industry is a change-leader. New technology? Innovative tools? Cutting edge tactics? Auto dealerships and OEMs are often the first to test them. With automotive constantly evolving, from autonomous vehicles to AI, the car buying experience for today's customer is also quickly changing.
To understand the sales experience from your prospect's perspective, get to know the 2020 car buyer and learn what their path to purchase looks like in the infographic and transcription below.

If you're ready to turn more leads into sales, get in touch. Foureyes sales intelligence software helps businesses track, qualify, engage, and sell better. Request a free demo to learn about these essential tools that improve the sales experience for everyone.
---
By The Numbers: The 2020 Car Buyer

Six out of 10 car shoppers enter the market unsure of which car to buy. (Source)
More than two-thirds of car shoppers spend under 10 hours and less than three months researching a vehicle purchase. (Source)
95% of vehicle buyers use digital as a source of information. (Source)
84% of car shoppers plan to watch an auto video the next time they are in-market for a vehicle. (Source)
9 out of 10 car shoppers visit at least one automaker's site during the shopping process, while 84% visit a dealer site and 79% visit a third-party site. (Source)
7 out of 10 auto shoppers believe that online dealership reviews are either a "very" or "extremely" important part of their research process. (Source)
Car shoppers will read an average of 10 reviews about a dealership. (Source)
60% of new car buyers see configurator tools as very important in making a purchase decision. (Source)
22% of car shoppers use a social media site as a source while shopping for their new vehicle. (Source)
7 out of 10 car shoppers want to test-drive a vehicle before purchasing. (Source)
Watch time of "test drive" videos on YouTube has grown by more than 65% in the past two years. (Source)
Over 60% of auto shoppers reported visiting a dealership or dealer website after watching a video of a vehicle they were considering. (Source)
66% of the automotive calls generated by search engines come from paid search. The other 34% are driven by organic search. (Source)
31.6% of total calls to dealerships resulted in an appointment.(Source)
28% of car shoppers who make a call to the dealership will purchase a vehicle. (Source)
The average cost for an automotive lead is $205. (Source)
The average car buyer viewed 7.5 VDP pages before the sale. (Source)
Car shoppers use an average of two or more dealer touch points during the information and decision phase, such as a test-drive. (Source)
87% of highly satisfied customers would purchase the same brand again and 85% would buy from the same dealer. (Source)
34% of new-vehicle buyers using social media for automotive information post a picture of their new vehicle on social media. (Source)