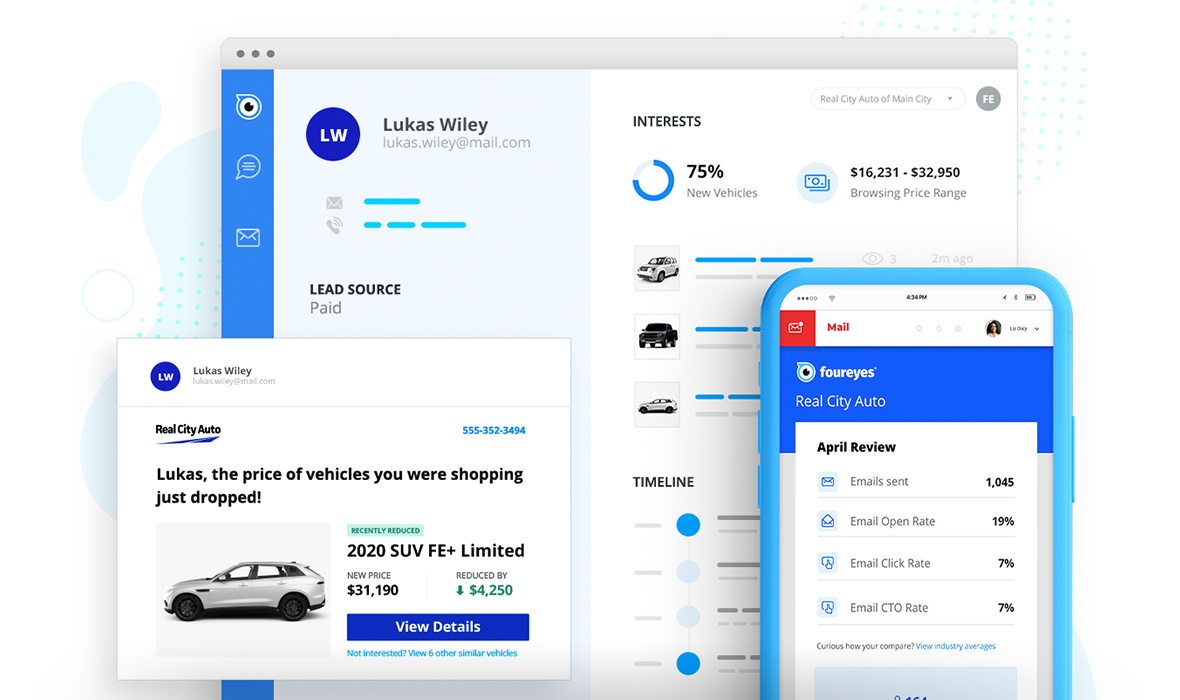 Today more than ever, we're focused on getting dealers the help and support they need. It's why we launched a Resource Hub and reassigned our salespeople to onboarding and support positions to better serve our customers. And it's why we're launching the Foureyes Relief Package and offering a free sales enablement software to support business operations right now.
Free Sales Support Software for Auto Dealerships
With an eye on the impending needs of our dealer community, the Foureyes team jumped into innovation mode. We've developed the Foureyes Relief Package to support the digital lead management needs of car dealers right now. Combining user-level website tracking with dynamic email automation, the Foureyes Relief Package enables dealerships to get visibility into the customers that are still interested and actively shopping online, and use this information to dynamically share updates about each lead's preferred inventory. By signing up for the Foureyes Relief Package, dealers can:
Make every conversation count. See your customer's every online shopping move for more informed sales conversations. With user-level tracking, webpage visits are tracked for anonymous visitors and identified leads, allowing you to review full website history for individual leads.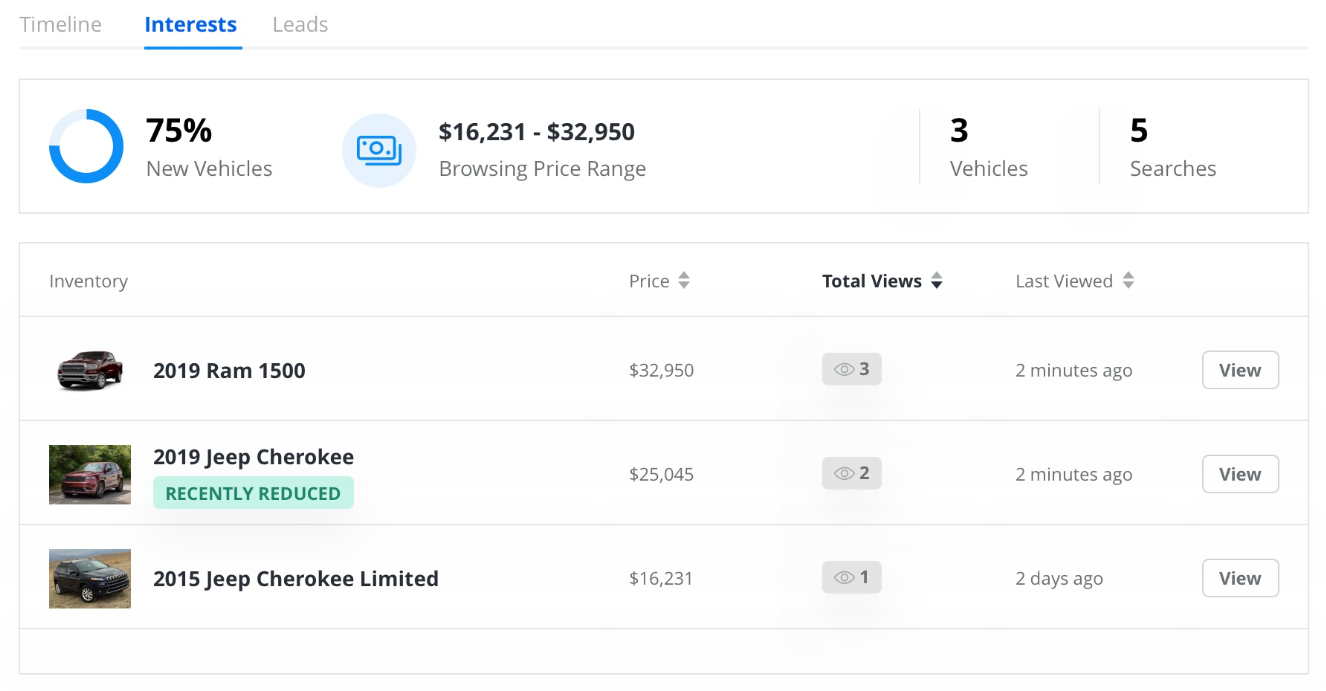 Keep leads up-to-date. Ensure your shoppers and community are in the know about incentives, price drops, and changes to inventory. Inventory email campaigns send emails automatically to share pricing changes, changes in stock, suggested inventory, and personalized vehicle recommendations based on the shopping behavior of each lead.
Do more with less. Keep your virtual showroom running in high gear, regardless of your staffing plan.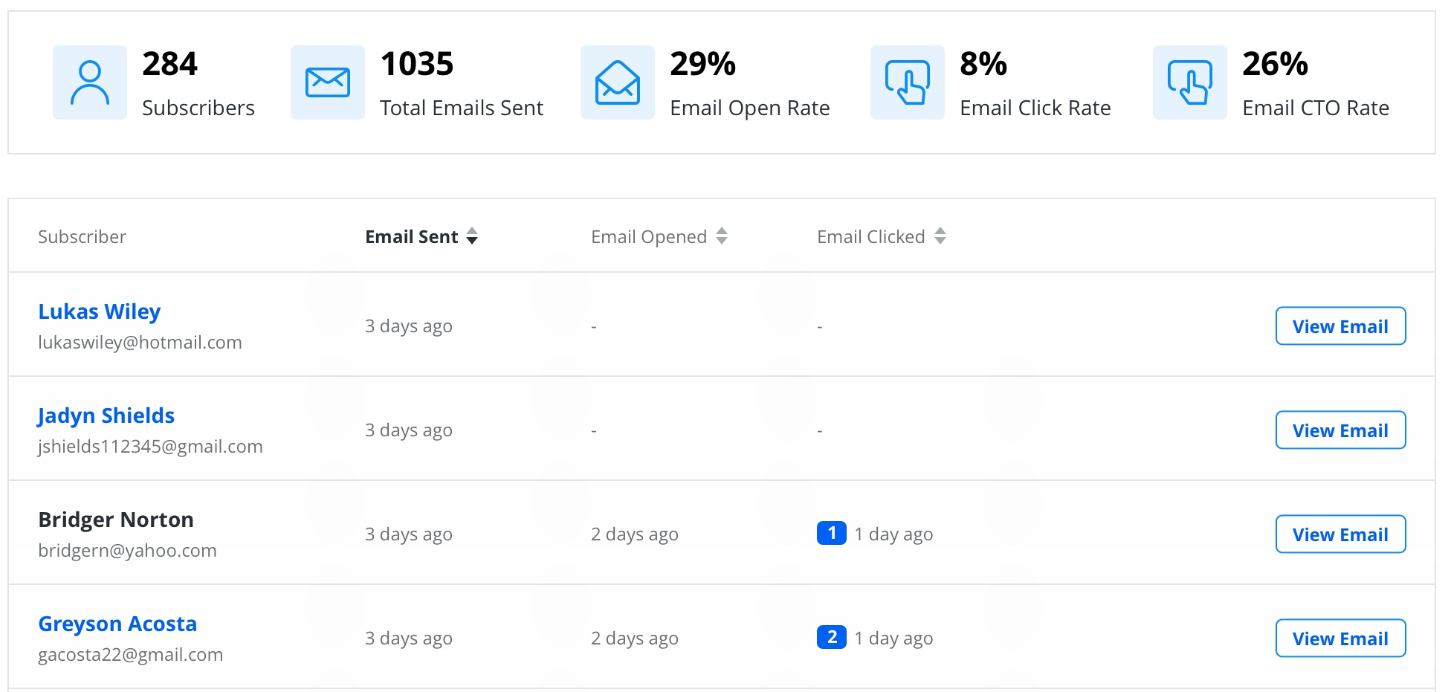 Enroll in the Foureyes Relief Package for Free
Enroll today and get the Foureyes Relief Package free for 60 days. Sign up by May 31, 2020 to start using Foureyes technology at your dealership to navigate the challenges ahead. No strings. Just the support you need from your partner in sales.