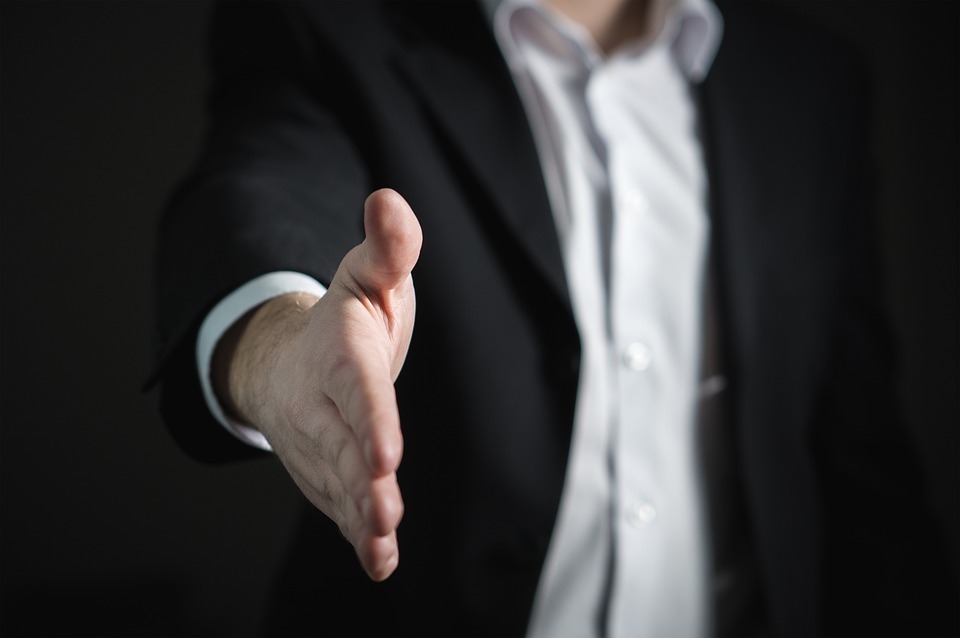 Increasing profitability for your dealership is your most urgent task. So the question becomes how can I truly move the needle?
If you're like most dealerships, it's taking more and more to do this these days. You're spending more on salaries; dropping the sticker price more; investing more in marketing. But none of it seems to really have an effect total sales or profitability.
In the last ninety days, I've made a concerted effort to talk to as many dealers as possible, reviewing in detail what's working and what isn't, talking about sales processes and marketing tactics, rounding out what we're seeing with client data. Six principles are emerging that I believe drive transformative sales results when put into practice.
1. BEHAVE AS IF THE DEALERSHIP OWNS THE LEADS
In your dealership, who owns the leads? Is it the salesperson who was assigned the lead? Is it the sales manager? Or is it the dealership? Start actively thinking that the dealership owns the leads, and it immediately prioritizes key activities like getting every lead into the CRM and assigning salespeople the kinds of leads they're most successful with. It's a mindset shift that brings decisions small and large into focus.
If you're anything like the average automotive dealer, then you aren't working a significant portion of your leads.
2. WORK EVERY LEAD
Speaking of getting every lead in your CRM, the fastest and easiest way to transform sales at your dealership is to actually work every lead. If you're anything like the average automotive dealer, then you aren't working a significant portion of your leads.
Data shows:
17% of phone calls, forms, and chats aren't logged in the CRM
21.6% of leads aren't getting follow up even though they're still shopping your website
I can't stress enough how widespread this problem is. If you're unclear on where to start, check out these eye-opening statistics about lost leads.
3. UNDERSTAND QUANTITY VS QUALITY
You can—and should be—all about the numbers, but make sure you are looking at the right numbers. Dig into what each of your vendors and lead generation sources mean when they say "lead". (I promise. They're not all the same.) Position yourself to be able to identify quality sales leads across each source so that you know where to spend money and how your month is pacing.
4. OPEN UP CROSS-PROVIDER COMMUNICATION
How many people and companies are working on your marketing and sales strategy? Let's just assume your dealership is on the low end and you have your OEM regional sales manager, sales process trainers, digital advertising provider, traditional media planner, website specialist, and sales optimization product specialist. That's six potential strategies, tactics, opinions, and reports—assuming you don't have any of your own. Stop managing them in silos and get everyone together at least once a quarter. They can play nice for the benefit of your dealership, or they can find a different sandbox.
5. LOOK BEYOND YOUR OWN BACKYARD
There are a fixed number of car buyers in your market. And if your performance changed pretty significantly and you can't figure out the cause, it's likely that your competition just made a move. Was it pricing? A new marketing tactic? A big budget change? Keeping a pulse on what others are doing keeps your dealership competitive and prevents you from erroneously changing strategies that are working well.
6. GIVE THE CUSTOMER WHAT THEY WANT (EVEN THOUGH THEY DIDN'T TELL YOU)
Nobody wants to tell you their real credit score, make their best offer or reveal what they actually want to pay per month. But their website behavior can provide you with a lot of insight on what they really need. Using the transparency available with website tracking yields improved outcomes and a better customer experience, even if they don't know how you became so helpful.
And no reason to make it awkward. One of my favorite talk tracks:
"Hey, I know this is less than what you were planning to spend, but it feels like that new 2019 Model X has all the features you are looking for. It is about $250 less per month, and we have one in white on the lot right now. Would that be something you're interested to look at?"
Smooth and easy.
So how many of these principles is your dealership using?
Insider tip: Without some form of technology-driven support, these recommendations are likely to feel overwhelming and unachievable. But there's technology available to make your life easier. And while Foureyes, the revolutionary sales intelligence platform, doesn't resolve all of my tips, I wouldn't be a good salesperson if I didn't mention that we can help with a lot of them. Reach out to schedule a demo if you want to talk more.