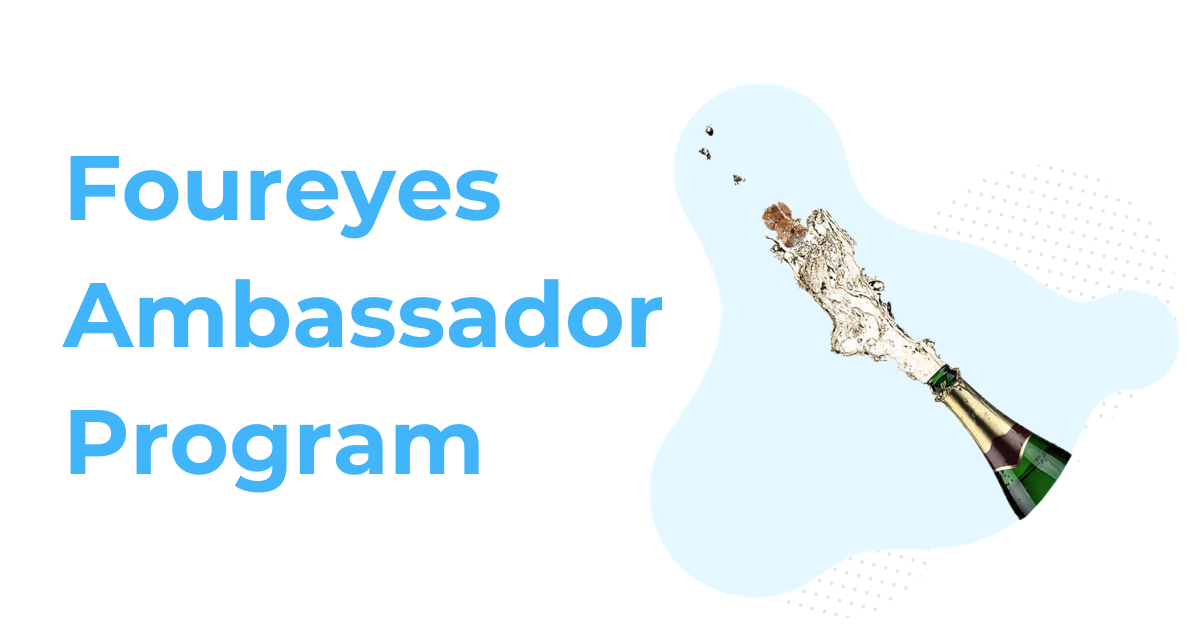 At Foureyes, we recognize how valuable your trust and good word is to our business. Along the path of innovation, it's been partners, customers, and users who have consistently made Foureyes—as a product and a company—better. That's why instead of spending big budgets on advertising, we launched the Foureyes Ambassador Program to thank our customers and formalize our appreciation for the companies that have contributed to our growth. Or as we say a lot:
Ensure that no good deed goes unrewarded.
First and foremost, our ambassador program was created to generously reward the businesses that believe in and back our product. Our users are our best advocates, so why would we spend $10,000 on ads when we could pass that on to our 10 best customers? That's why we decided to pay $1,000 for referrals that convert.
It's relatively simple—if you refer a dealership that becomes and stays a Foureyes customer for 6 months, we will send your business $1,000. There's no cap, meaning if you refer us 10 dealerships (even if they're within your own auto group), you'll receive $10,000. 100 dealerships? I'm excited to deliver an oversized check for $100,000.
These cash rewards are earned by companies and can be used however you see fit. Whether you want to expand your marketing budget, cover your holiday party, or pay it forward and donate to a local organization you support, it's completely up to your business. Additionally, we hope to surprise and delight your company for being a part of the program. From handwritten notes to gift boxes filled with items from some of our favorite Portland spots, we may send small tokens of our appreciation from time to time to spread joy and say thanks.
If you're interested in joining the Foureyes Ambassador Program, you can sign up in less than 60 seconds here.
If you have questions or want to review the fine print in more detail, our support team is available anytime at [email protected] or you can always reach me directly at [email protected].
Thanks for your interest and continued support. I feel so lucky to have you as a part of the Foureyes community and look forward to celebrating more wins together.