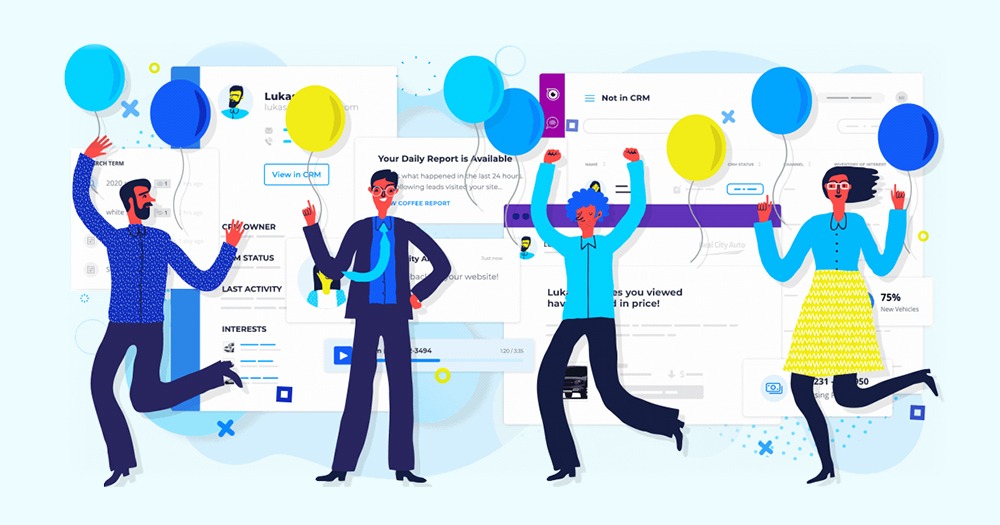 Howard Orloff Imports is a family-run Jaguar, Land Rover, and Volvo dealership that has proudly served the Chicago area for almost 60 years. They value taking care of their staff, which influences how their staff cares for customers and the dealership overall.
The Challenge
David Orloff, VP at Howard Orloff, knew that building a strong buying experience and customer experience, especially for luxury dealerships, meant they needed to continually streamline their sales process. To optimize their dealership's sales process, they needed a sales tool to evaluate their team's current activities and identify opportunities for improvement
A Streamlined Solution That Generates Big Results
Foureyes Safety Net first identified that their website form leads weren't getting to their sales team, and resolved the issue. Foureyes Sales Enablement then helped Howard Orloff develop better timing to close car sales with leads. Especially with the longer sales cycle for luxury car dealerships, their sales team could now see the best timing to follow up with a lead, which actually shortened their sales cycle. Before, they didn't have buyer insights to know exactly when to follow up throughout the sales process.

In just five months, Howard Orloff saw exciting improvements for their website leads, including a 32% increase in close rate and a 147% increase in cars sold. They also gained valuable insights, such as that 48% of recovered leads came from improperly routed or unlogged calls.
"Foureyes helps me close the gap - it's shortening the sales cycle of my customers by helping me catch them when they are ready, instead of when I planned my follow-up."
Matt B. | Sales Consultant Howard Orloff Imports