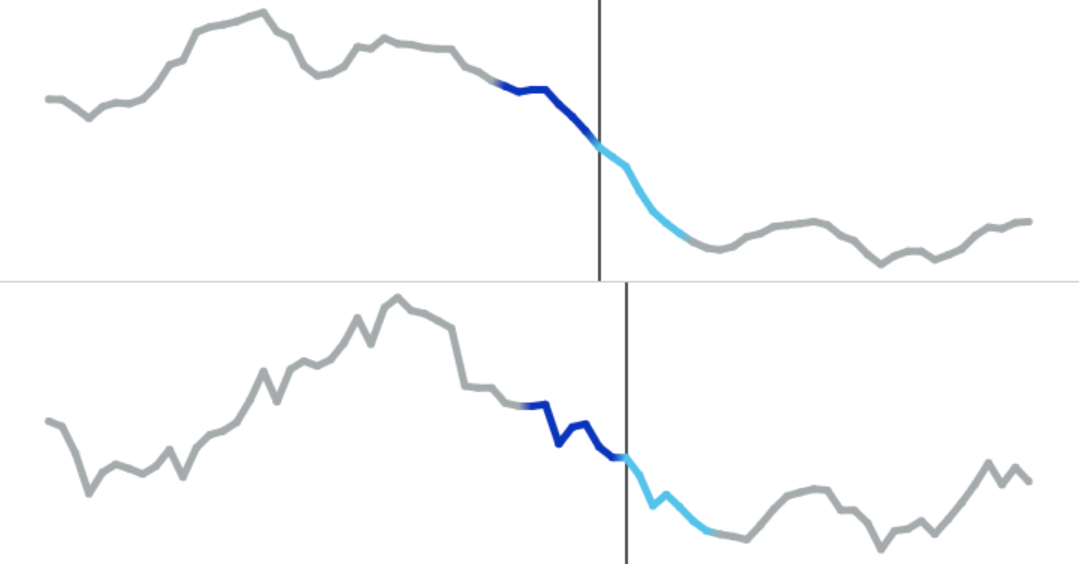 To help you understand the effects of shelter-in-place orders on auto sales and to prepare to see upswings as restrictions are lifted, we released a new interactive data visualization. Review the data and insights shared below or learn more by watching my video:
COVID-19 Shelter-in-Place Effects on Auto Sales
As states start opening up, this data can help car dealers visualize the effects of stay-at-home orders and understand when their market starts to see a positive lift in sales.
On the sales over time tab, you can review new and used car sales before and after stay-at-home orders were enforced. Select your state and the number of days you want to compare to review data that is unique to your market. Add more days to see before and after over a longer period of time. Add an OEM or condition to review results across new and used makes.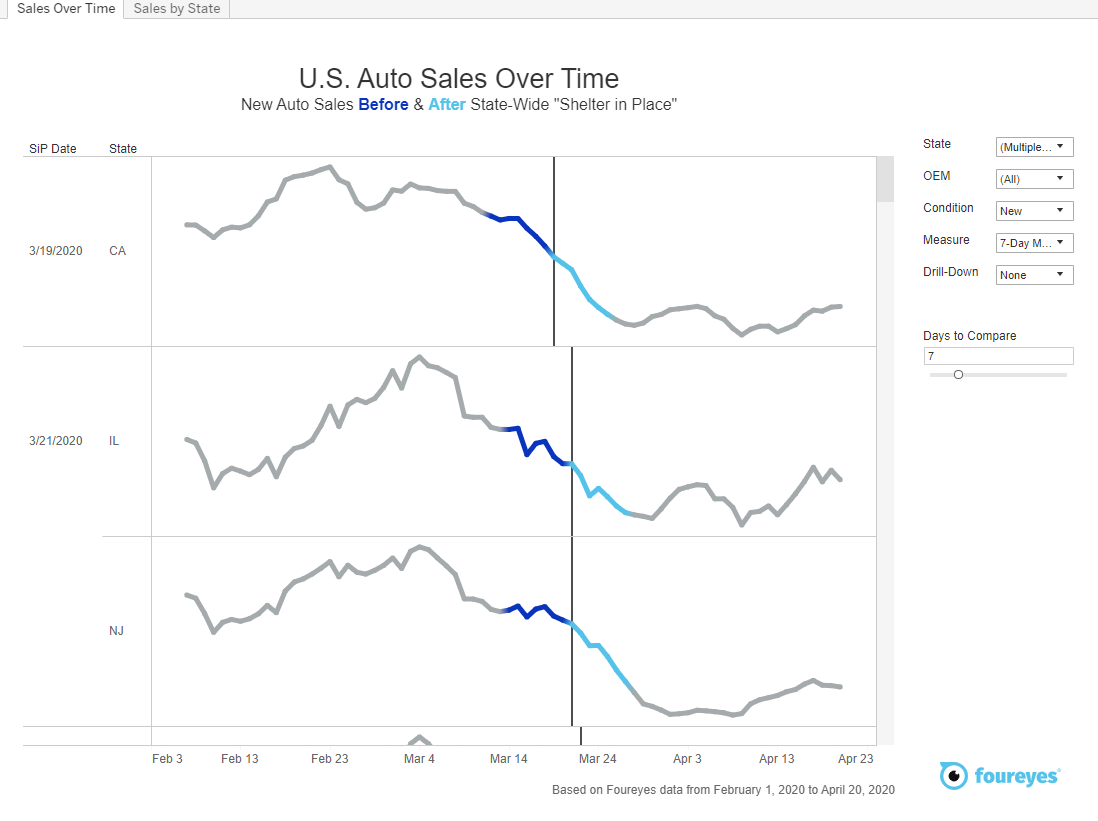 Most states are nowhere near where we would expect them to be without COVID-19. You can see large dips in California, Michigan, New York, and states that have been hit the hardest. Nevada is an interesting example because they put a stay-at-home order in place later than most. Leading up the enforcement, you can see the dip in sales happened prior to shelter-in-place during social distancing.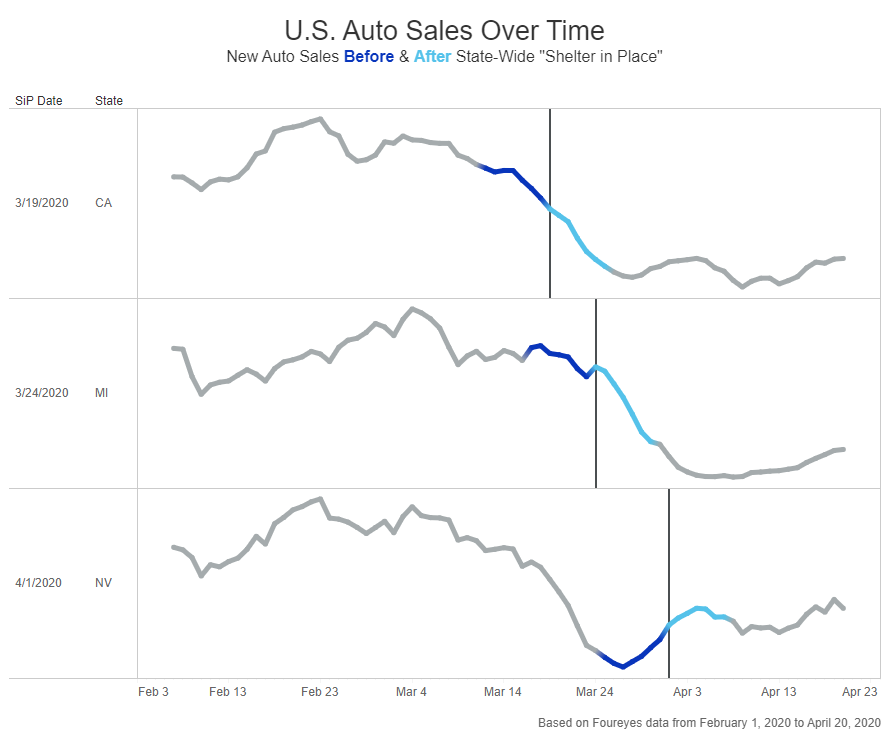 On the sales by state tab, you can review a map view of the data. Make sure you're adjusting the number of days to compare if you want to review the effects across all states. Because shelter-in-place orders went into effect at different times, if a state is not showing results, it's likely because of this setting.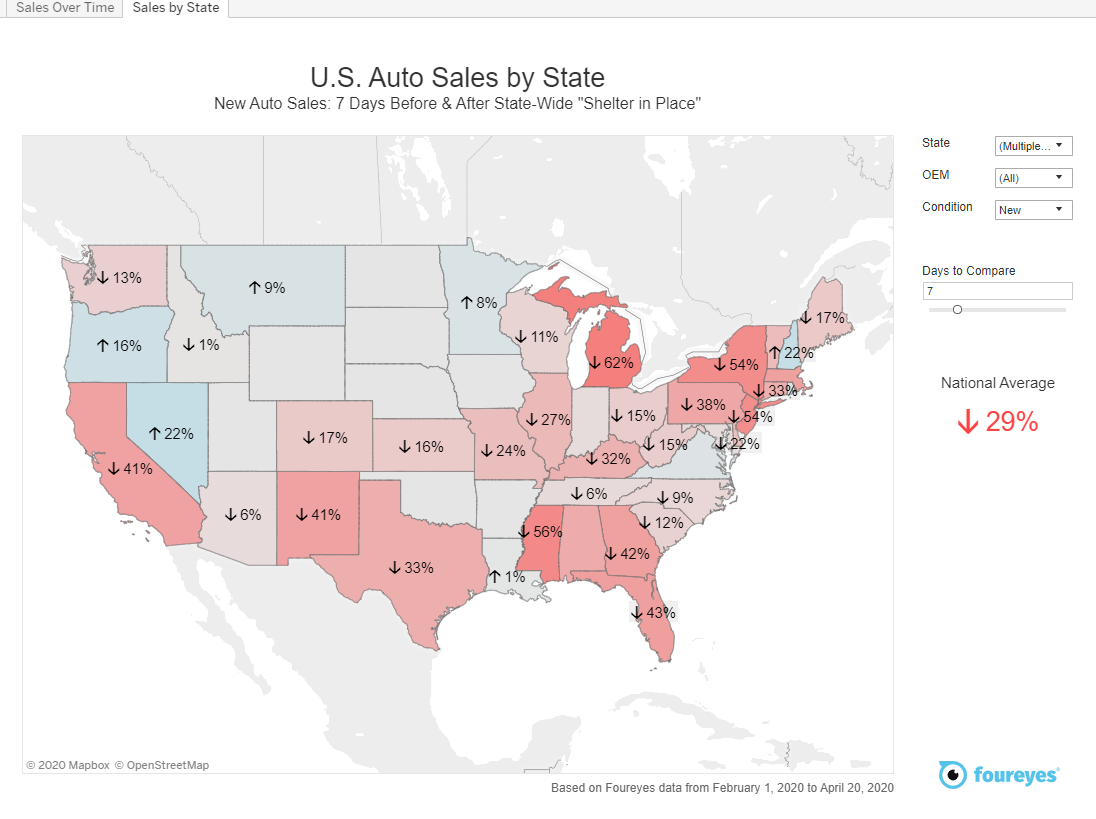 Obviously, we don't know what next week will hold or how long it will take for sales to fully recover. But the slight upticks we're starting to see as dealerships resume sales have us hopeful for the weeks ahead.

If you're interested in learning more, visit our data hub. If you have specific questions or data questions you're hoping Foureyes can help answer, shoot me a line at [email protected]. We're here to help and are in this together.