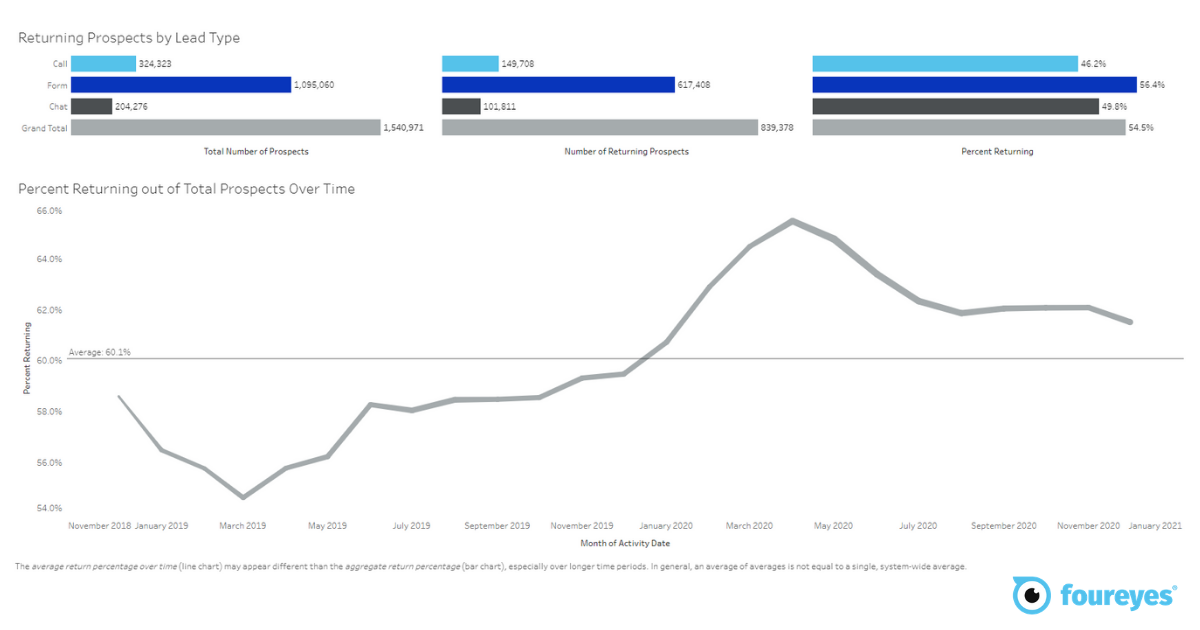 For the fourth consecutive year, the Foureyes team released the 2022 Automotive Benchmarks Report to help dealerships understand the market, track trends in lead behavior, and drive more sales. This annual report pulls from a unique dataset that analyzes more than 375 million dealer website visits and 28 million unique pieces of inventory across the country.
Foureyes CEO David Steinberg and Kain Automotive Inc. President David Kain, plus a surprise guest from Meta, hosted a webinar discussing the state of the automotive industry. They specifically focused on how automotive dealers can use data to guide sales and marketing strategies to remain competitive this year and beyond.
David and David dove deep into the ways that the inventory crisis has shaped today's industry and how your dealership can come up on top. In this webinar, they cover:
Concrete ways to track, log, and nurture leads
Process gaps at your dealership and how to fix them
A 3-step sales approach to log and close more deals with low inventory
Identifiable sales process problems due to the current market
Foureyes gives you transparent data that drives the industry, but the experts, David Steinberg, David Kain, and our surprise guest, uncover what this data means for your dealership and the current state of automotive. They unpack how to identify gaps in your process and give you specific strategies on how to solve these problems and stay competitive.
Interested in learning other ways Foureyes can help you solve industry challenges? Reach out to our team and an industry expert will be with you.