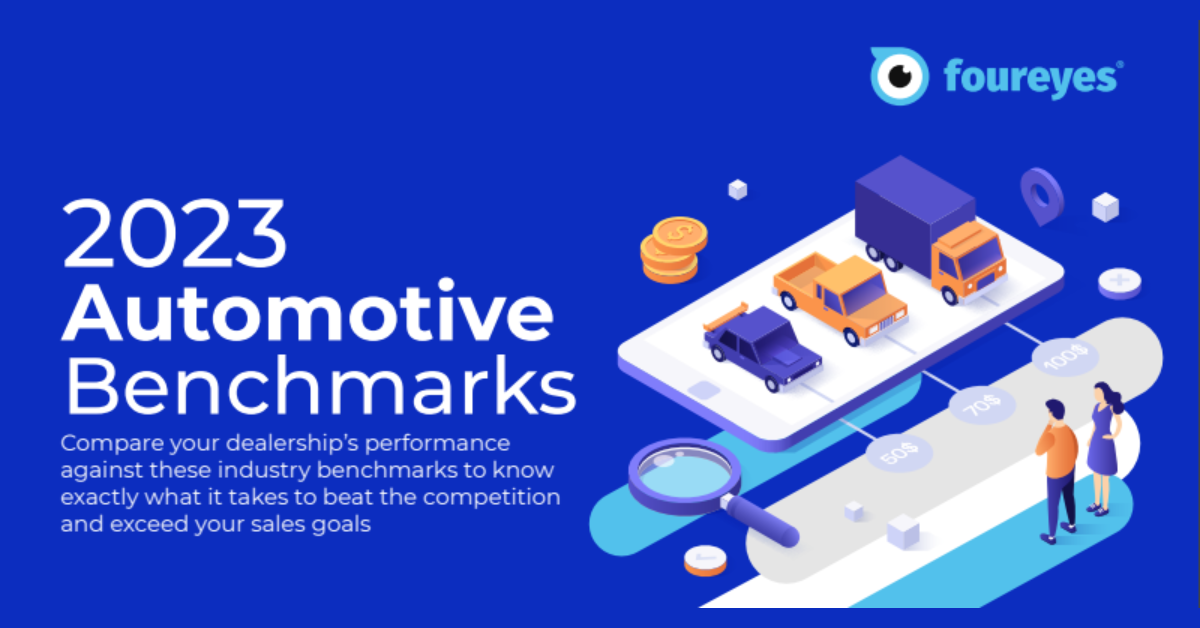 For the fifth consecutive year, Foureyes is releasing new automotive industry benchmarks. This data is intended to help dealers and dealer groups compare their performance against the industry and track trends in how leads behave – all in an effort to help you know what it takes to beat the competition and exceed your sales and marketing goals in 2023.
This year, Foureyes tracked, analyzed, and aggregated data from December 2021 - November 2022, which included more than:
700 million dealer website visits
11 million unique pieces of inventory
21,500 automotive dealership websites (including group sites)
To provide clear benchmarks, this report filters out website activity from bots, solicitors, job seekers, service customers, and other non-sales leads that dealers nationwide received.
Let's get started!
Mishandled Leads
Dealers don't want to leave prospects hanging out to dry – e.g. unlogged leads to CRMs, missed calls or delayed follow-up, but it still happens …
37% of qualified leads were "mishandled"
45.6% of those were from website calls
33.9% from forms
28% from chat
Oops! 12.4% of qualified leads were never logged to the CRM
26.4% of those were from website calls
8.2% from forms
3.4% from chat
Hello…?
70-second

median hold time for calls that were answered

4.7%

of calls were missed (from qualified leads). This is a year-over-year improvement (6.5% from our

2022 report

)
Don't you forget about me 🙁
66.2% of qualified leads didn't hear back from dealers within 24 hours of their return visit to a site. Note: Qualified lead must have already submitted a form, chat, or website call before returning to site.
Lead Attribution
Here's a funnel breakdown of more than 63 million dealership website visitors across the United States. Calls via dealer websites generated the most "Leads," however Forms accounted for the most "Qualified Leads" (i.e. those actually in the market to buy) and "Sold Leads."
Days to Close
Among qualified leads that buy, most (56.9%+) do so within three days of filling out a form, chat, or website call.

Closed within 3 days: 56.9%
Closed within 7 days: 70.9%
Closed within 14 days: 79.8%
Closed within 30 days: 87.7%
Leads by Channel
Which channels are dealers using to not just generate leads, but generate the right leads that will actually buy? (i.e. "Qualified" and "Sold" leads)
Inventory Volume Change
Beat These Benchmarks
Take advantage of these industry insights to help you make better sales and marketing decisions.
But you don't have to do it alone. Foureyes quickly helps dealers and their groups close more of the leads they already have (in their CRMs, and from their website activity and inventory).
Connect with us here – or watch below – to learn how!