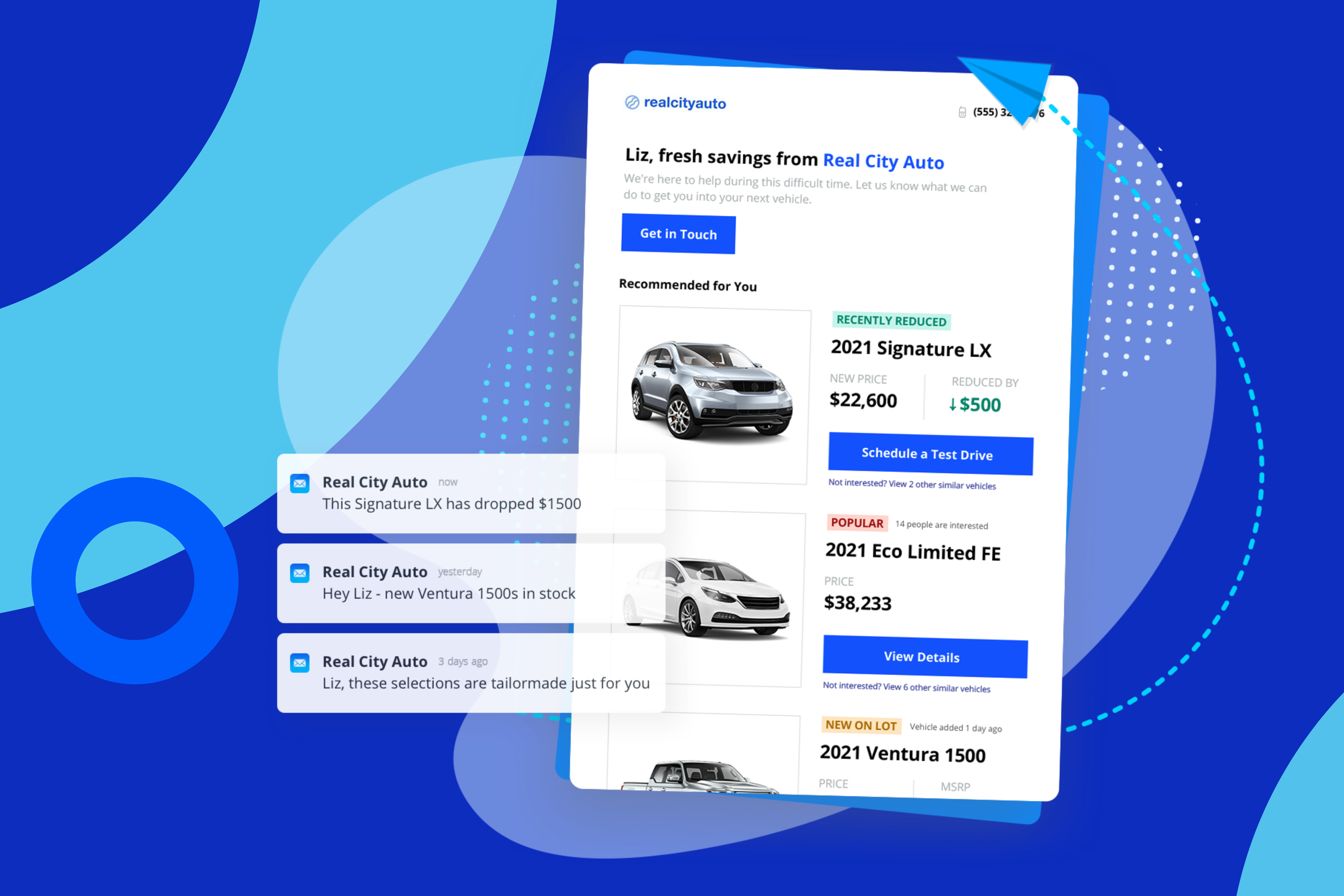 Under normal circumstances, you can trust that your sales team is going to deliver a positive customer experience to your inbound leads. It's in the best interest of sales to be incredibly helpful to prospective customers. They reliably provide consistent follow-up, nurturing opportunities without giving up too quickly. In periods of high demand, however, confidence in that same sales team wanes. If you have enough inventory, you can hire more salespeople. But in seasons where you have high demand coupled with low inventory, you find sales teams can lose their incentive to deliver a great customer experience. When leads are overly abundant the focus naturally shifts to the leads who they can deliver to at that moment. Everyone else gets a poorer experience—and the anxiety level of sales-adjacent departments goes through the roof.

How Customer Experience Automation Can Help
It's moments like these when customer experience automation ("CX automation") becomes an incredibly important tool in your arsenal. If you're not familiar with the term, CX automation is technology that automates part of your process to improve your customers' interactions with your business, increase engagement, or boost retention. When CX automation works well, it's personalized to the customer, adjusts based on their interactions, and drives strong performance metrics.

An example that you see every day is chat. Most dealer websites today use chatbots. The best ones help customers get the information they want with greater ease and improve website conversions.
An example that is newer outside of ecommerce is dynamic inventory email. Similar to chat, dynamic emails provide customers with personalized information with the goal of keeping them engaged and moving closer to the sale.
However, unlike chat, dynamic emails are triggered by relevant inventory updates or activities that are unique to each lead. For example, if a customer has shown interest in specific used inventory on your website, a personalized email will be sent when similar inventory is added to your site or the price drops on a specific product they viewed before. Emails are sent from your business, instead of imitating a salesperson, to provide a shopping experience that's similar to real estate or ecommerce. And they're personalized in real-time—meaning if a lead changes their search criteria, the emails they receive will always match their current preferences. This type of CX automation is easy to layer in, and the results can pay dividends for your business. Without requiring your sales team or process to change, you can ensure every lead in your pipeline receives personalized follow-up and a positive customer experience, something that's essential in the best of times, but especially critical during seasons of high-demand.
Try Dynamic Inventory Email for Free
If you find yourself in a similar situation with low inventory and high demand, Foureyes offers a 60-day free trial of Prospect Engagement, a dynamic email automation software that can be up and running in as little as 24 hours. Sign up today to see the results for yourself this summer.