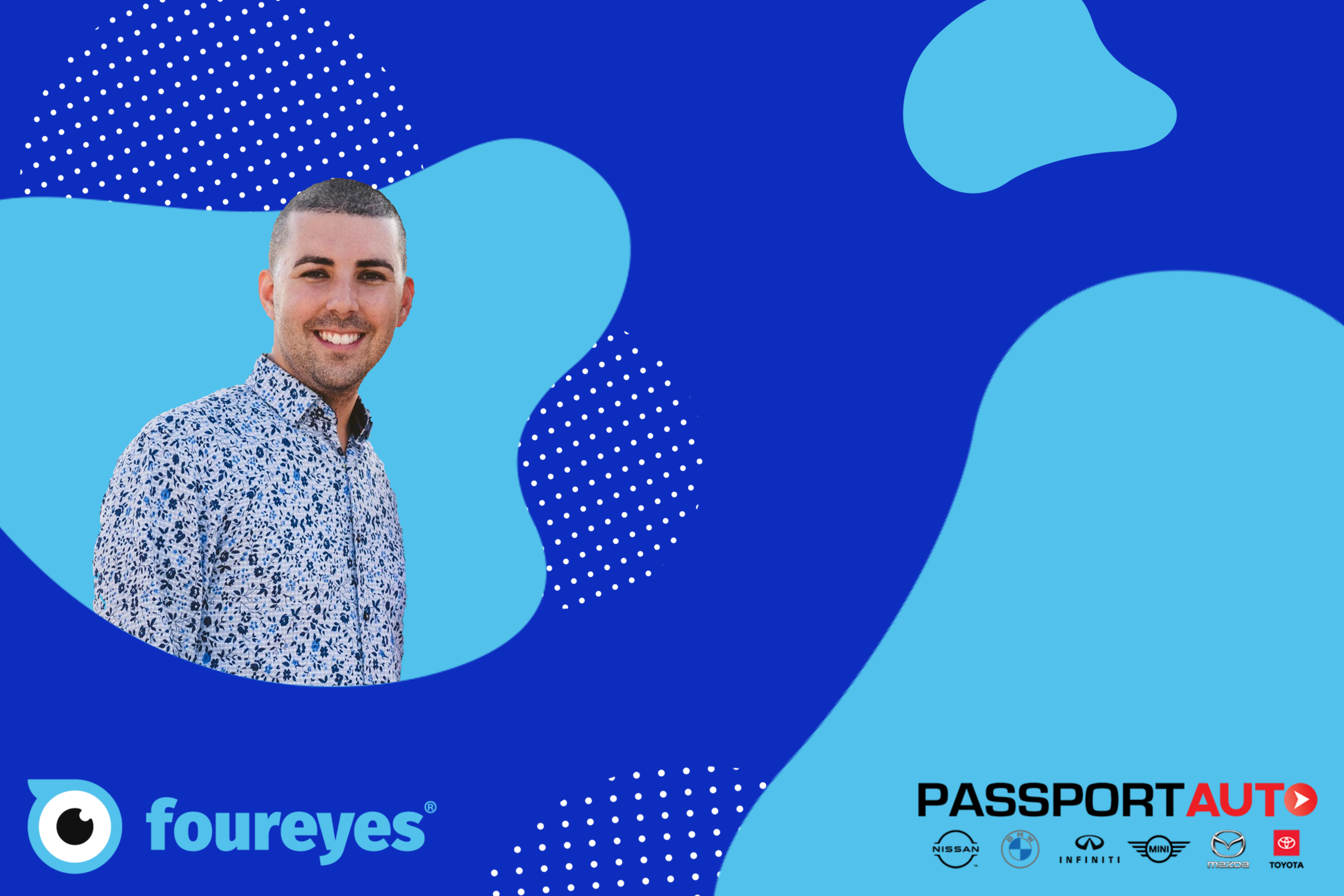 In a post-Covid world, the automotive industry faces a whole new set of challenges. Lead volumes are through the roof and some OEM new inventory levels are down nearly 75%, calling for new ways of thinking.

Passport Automotive, a nine franchise auto group in Washington D.C. Metro Area turned to Foureyes to face these challenges head-on.
Casey Goodnight, E-Commerce Director of Passport Automotive Group, chose Foureyes Prospect Engagement to help with lead handling and follow-up during the challenges of high demand his auto group faced A dynamic sales follow-up software, Foureyes Prospect Engagement automatically provides personalized emails to leads engaging with the website, sending "relevant content, relevant information, and updates."
"We really needed a backup to assist us with the follow-up of consumers and we knew that our sales team was not capable of handling the level of lead volumes we were starting to see. Where Foureyes Prospect Engagement came into play is that it gave us that sense of confidence that where our salespeople are probably going to fall off after the first week of good follow-up, that cadence would kick in based on the prospect's engagement with our website."
Foureyes has not only helped Passport Automotive establish a more confident and effective sales process, but Prospect Engagement emails have also increased time on site and brought high-quality traffic back to the group's dealership sites. Thanks to the comprehensive reporting available every month, Goodnight knows that he can "justify to each general manager why each store is using Foureyes and why they are paying for the tool." Utilizing Foureyes Prospect Engagement to improve follow-up with leads and provide personalized updates to shoppers over a longer sales cycle has helped Passport Automotive find sales success. Especially in today's market, it's a no-brainer for car dealerships when you can try this technology for free for 60 days! Check out our free trial of Foureyes Prospect Engagement and see the results for yourself.